2 Awesome Instant Pot Deals for Anybody Who Missed out on Amazon Prime Day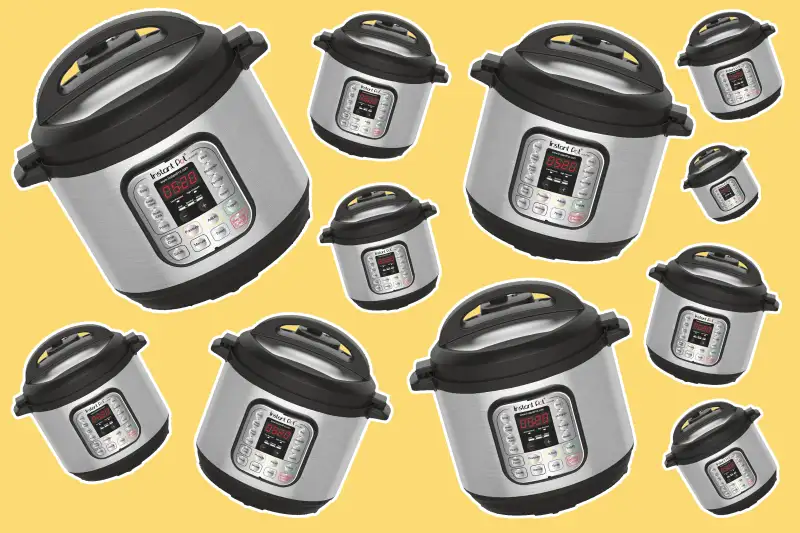 Amazon Prime Day 2018 set a record for sales of the popular Instant Pot multi-cooker. The Instant Pot six-quart DUO60 model was on sale for less than $60. It sold out on Amazon in just 19 hours (including four hours when Amazon's site wasn't functioning correctly), Instant Pot parent company Double Insight CEO Robert Wang told CNBC this week.
The DUO60 is normally $100, so it's no surprise people leaped at the chance to buy it on Prime Day for just $58.99. But if you missed your chance, we've got great news: There's an Instant Pot flash sale going on now that's arguably even better than Amazon's Prime Day deal.
From today through Sunday at Sur la Table, you can get the souped-up Instant Pot Ultra for just $99.96. It normally sells for around $150 (and that's what Amazon is charging right now), so the current sale price at Sur la Table represents a 33% discount.
The Ultra is the most high-end Instant Pot model in the company's line-up. Instead of asking, What can it do?, it might be easier to ask, What can't it do? The 10-in-one functionality of the Ultra includes all the stuff the regular DUO can do — slow- and pressure-cook, make rice and yogurt, saute, steam and keep food warm — and more. It can make cakes and sterilize items, as well as adjust for high-altitude cooking thanks to its adjustable temperature controls. Users also like the greater variety of recipes customization options and more user-friendly interface.
The best price we've ever seen before for the Ultra was around $110, so this discount is the real deal. You can also get free shipping on the Instant Pot Ultra or anything else over $59 at Sur la Table with the promo code SHIPFREE. For some perspective, the regular price for the DUO60 is around $100, so you're getting a ton more for your money.
Oh, and while we might have to wait until Black Friday for the next truly jaw-dropping Instant Pot deal on Amazon, the once-sold-out DUO60 is now back in stock at Amazon and going for a price of just $74.95 — so you've got no excuse not to jump on one of these two deals and snag an Instant Pot.
We've included affiliate links into this article. Click here to learn what those are.