A Majority of Investors Don't Understand This Key Fact About the Stock Market. That's a Huge Problem
Money is not a client of any investment adviser featured on this page. The information provided on this page is for educational purposes only and is not intended as investment advice. Money does not offer advisory services.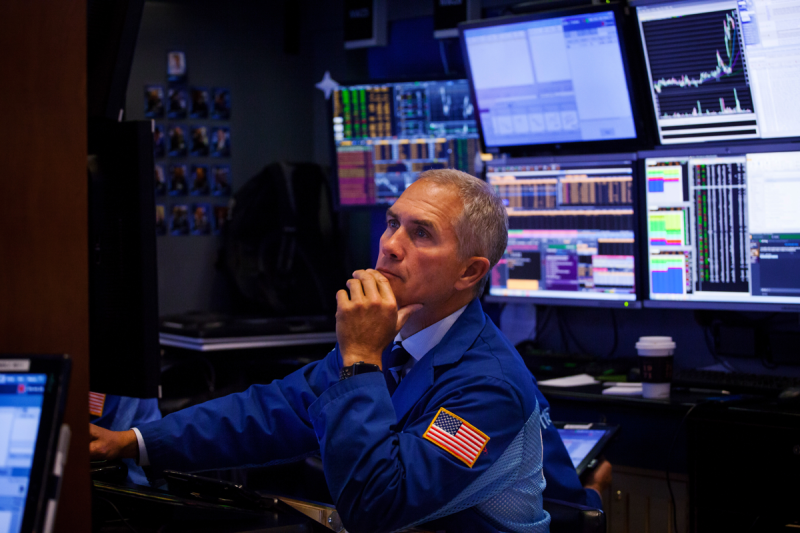 Michael Nagle—Bloomberg via Getty Images
For the past decade the stock market has gone nowhere but up. The problem is, many investors don't seem to know it. And they could pay the price at retirement time.
It's been 10 years since the U.S. economy teetered on the brink of disaster -- investment bank Lehman Brothers collapsed on Sept. 15, 2008 -- setting off a global panic. While the economy has healed -- with the stock market hitting record highs and unemployment near 20 year lows -- many investors don't seem to have gotten the memo.
The robo-advisor Betterment surveyed 2,000 investors above the age of 18 to gauge their lingering feelings about the financial crisis. Since the market crashed, 48% of respondents in Betterment's survey didn't know whether the market had gone up or down.
Furthermore, 16% of people thought the market had fallen.
"Consumers feel [the market] is too risky," says Dan Egan, director of behavioral finance and investments at Betterment. "They don't realize where it has gone."
Investors' obliviousness appears to be translating into inaction, too. In the same Betterment survey, for example, only 10% of respondents said they invest more than they did in 2008. Meanwhile, 66% said they invest less.
Mutual fund data also suggests investors have lost their appetite for stocks. Since 2008, investors have yanked roughly $800 billions from stock mutual funds, while pouring more than $1.3 trillion into bond funds, according to the Investment Company Institute, a trade group.
During the recent run of high stock returns and low interest rates, an investment portfolio overemphasizing bonds, could certainly leave you with the impression that the market isn't doing much. If you placed $10,000 in a total stock market index fund five years ago, it would have grown to over $18,000 today. The same amount invested in a total bond market fund would stand at just $11,000.
The problem is, without taking on the risk of the stock market, your retirement portfolio may grow slower than inflation, which historically averages about 3% a year. That will eventually eat into your savings, forcing you to set aside a larger portion of your income, if you hope to retire. "The sad component, those who really should be investing," says Egan, "just aren't."
If you want to tiptoe into stocks, then look towards a broad index fund that will capture a large swath of the U.S. market, like Vanguard's Total Stock Market fund. It will come with a low fee and provide some protection, even if certain sectors struggle in the short-term.