If You Don't Own These 4 Stocks, You've Missed Half the Market's Gain This Year
Money is not a client of any investment adviser featured on this page. The information provided on this page is for educational purposes only and is not intended as investment advice. Money does not offer advisory services.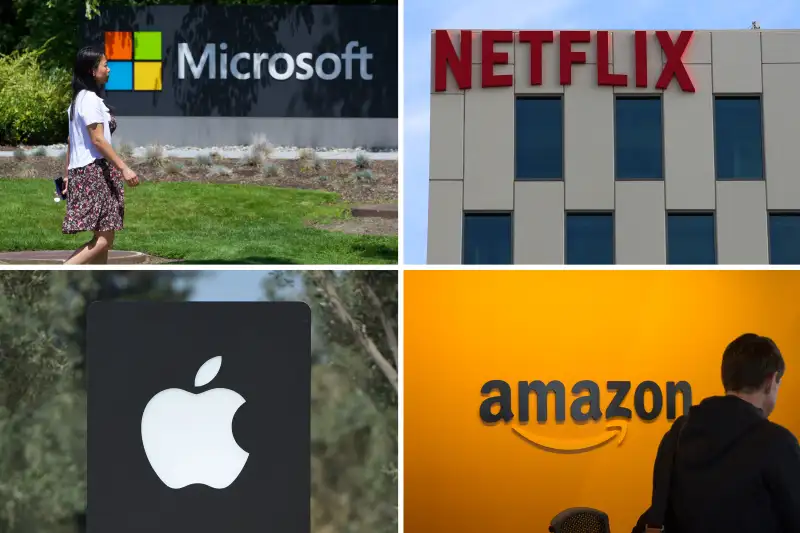 With the U.S. economy in top gear, the stock market appears to be humming along. But it's recent gains may be more fragile than you think.
While the S&P 500 index is up more than 6% so far in 2018, those returns have been driven by just a handful of large, high-performing stocks. That's a worry to some investors who warn that if these companies' business prospects turn south, it could drag down the whole market.
Like most well-known stock indexes, the S&P 500 is "value weighted," meaning companies whose stocks are highly valued have a proportionally bigger impact on the index's returns. (Most index funds, which many Americans own instead of individual stocks, are designed the same way.)
The top-heavy orientation has helped in 2018 when a handful of the U.S.'s largest tech companies -- a group that together represents about 10% of the index -- have also been its top performers: Apple, the world's most valuable company, which represents a whopping 4% of the index, is up 10% so far this year. Amazon and Microsoft, which each represent about 3%, are up 55% and 12% respectively. While Netflix, which represents about 0.7%, is up 106%.
The flip side is that without these four superstars, the S&P 500's 2018 record looks much less impressive, returning only about 3%, according to calculations by S&P Dow Jones Indices. To put that in context, the index's long-term average historical return is about 10%.
Now some investors worry the market's reliance on so few companies -- particularly ones in the same sector -- could turn ugly if and when those stocks lose their luster. "If you strip out a handful of outperforming tech stocks, the lack of breadth in the equity markets is troubling," said Larry Fink, chief executive of BlackRock, the world's largest asset manager, during recent a call with analysts.
The issue came into play earlier this week, when Netflix reported earnings that didn't live up to analysts' expectations. While its revenues jumped 5.5% to $3.9 billion, analysts had expected a higher mark. More worrisome was the number of expected new subscribers, which came in one million below what the company had forecast.
Netflix plummeted 13% on the news, before rallying in the days that followed, while the S&P 500 flat-lined.