Is Your Bank Too Big to Fail? Probably! Check Out This Handy List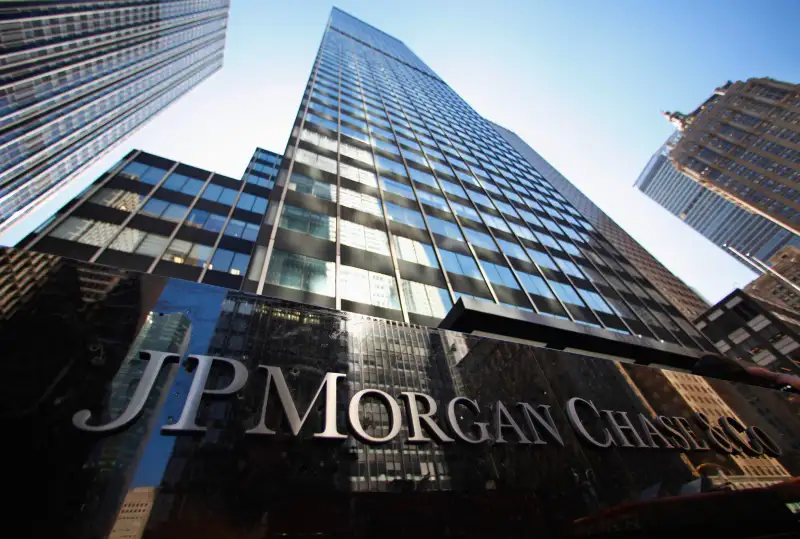 Yesterday afternoon, in Manhattan, Vermont Senator and presidential candidate Bernie Sanders railed against "too big to fail" banks, calling for them to be broken up. Their greed, he argued, creates an enormous economic liability for the whole country.
If you need a refresher on "too big to fail," A too-big-to-fail firm is one whose size, complexity, interconnectedness, and critical functions are such that, should the firm go unexpectedly into liquidation, the rest of the financial system and the economy would face severe adverse consequences.">here's how then-Fed chair Ben Bernanke explained them in 2010:
In other words, if such a bank goes under, it just might pull the rest of us down with it. So we, the taxpayers, would have little choice but to bail it out when problems arise.
The question of whether such banks should be allowed to exist has been a burning one ever since the financial crisis. Sanders, echoing a lot of prominent economists, says no: If they know they'll get bailed out in a crisis, these banks have little incentive to be careful in their pursuit of profits. Why not gamble big if you keep the winnings but don't have to cover the losses yourself?
Others, including New York Times editorialist (and Nobel economist) Paul Krugman, say big financial institutions offer economies of scale that keep banking prices low and are worth preserving—as long as their risk is controlled by regulation.
While the debate rages on, too big to fail banks still exist. The Financial Stability Board, the entity that decides these things, updated its formal list of them in November. (Technically they are known as global systematically important banks, or G-SIBs.) Eight of them are U.S. institutions. Is yours among them?
Bank of America
Bank of New York Mellon
Citigroup
Goldman Sachs
JP Morgan Chase
Morgan Stanley
State Street
Wells Fargo
But wait, there's more! In addition to those giants, there are 20 other banks whose demise would seriously rock our boat. Not surprisingly, they're called domestic systematically important banks. If you didn't find your bank on the list above, it might be here:
Ally
American Express
BB&T
BBVA Compass
BMO
Capital One
Comerica
Discover
Fifth Third
Huntington
KeyCorp
M&T
Northern Trust
PNC
RBS Citizens
Regions
SunTrust
U.S. Bancorp
UnionBanCal
Zions