The IV Drip Hangover and Stress Cure Is Probably a Waste of Money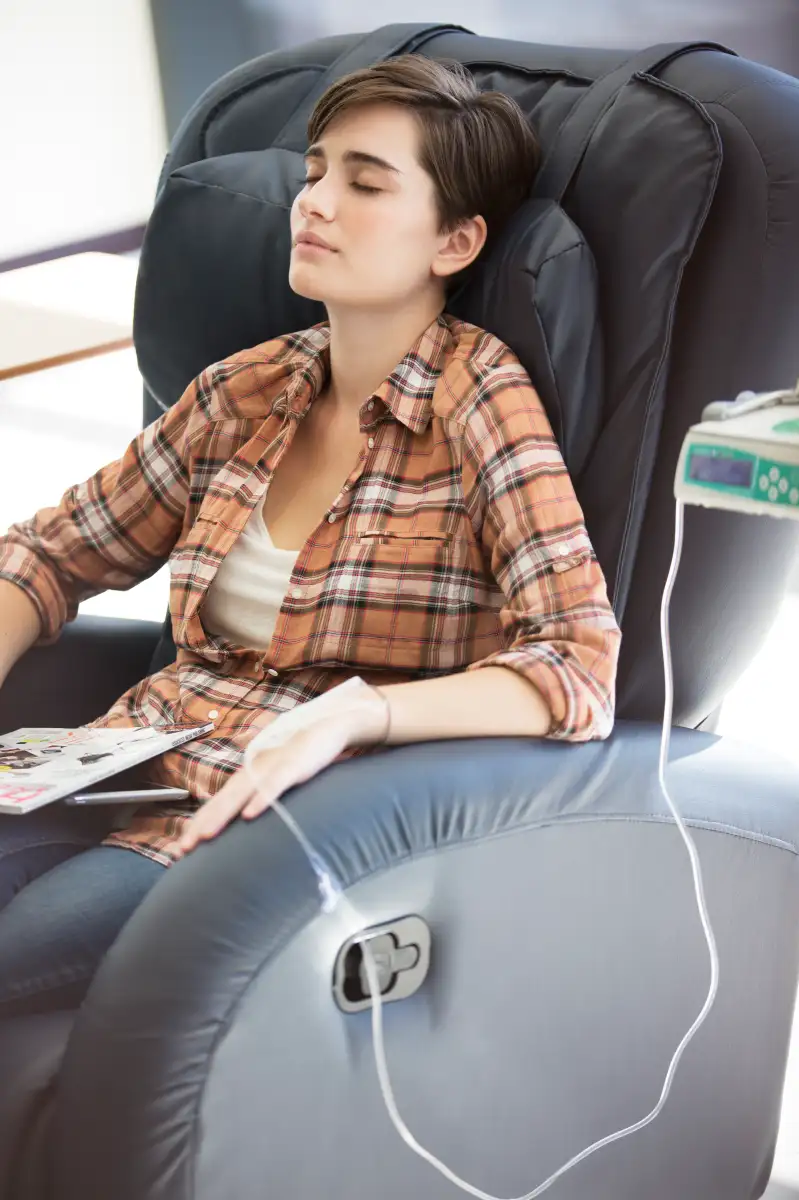 Caiaimage/Sam Edwards—Getty Images
If you've got a nasty hangover, and a couple hundred extra bucks laying around, you can now spend it in one of dozens of clinics offering "hydration therapy" IV drips across the country.
You can also visit these types of clinics if you're over-stressed, sleep-deprived, or just want healthier-looking skin. But whether or not it will actually do you any good is still up for debate.
The nutrients included in the basic therapy drip include Vitamin C, B and zinc and B, all of which we naturally get from food, physicians interviewed by NPR say. And while fluids can cure a number of minor ailments, patients can get all the rehydration they need by mouth.
In fact, if an IV drip of this type makes people feel better, it's probably because of the placebo effect, Ather Ali, a doctor of naturopathic medicine and health researcher at the Yale School of Medicine, tells NPR. In 2002, Ali and a team of researchers tested a popular hydration therapy treatment called the Myers' cocktail on a group of people with fibromyalgia, a disorder characterized by muscle pain and fatigue. Half the participants in the pilot study got the intravenous cocktail of vitamins and minerals in weekly treatments for eight weeks, and the other other half got a vitamin-free solution. People in both groups "got better," Ali says, and reported significantly less pain than they were experiencing prior to the treatment.
Even though the placebo affect can have powerful outcomes, Ali wouldn't recommend the IV solution for healthy patients. "If people are just using it to feel good or for an energy boost," he says, "I would just say go exercise for 30 minutes and you'll get more out of that." Likewise, people with certain medical conditions—congestive heart failure, for instance—shouldn't get the treatments.
The cost of the nutrient drips typically hover between $150 and $200.