How to Watch James Comey's Testimony Live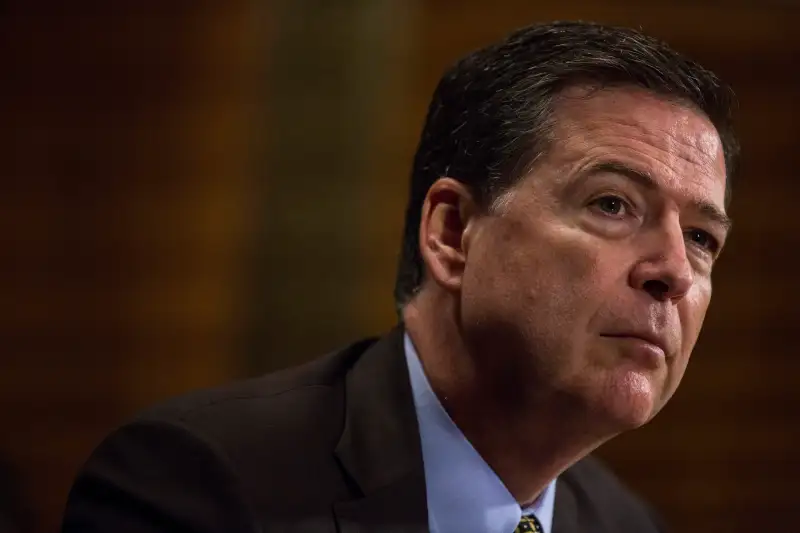 Former FBI Director James Comey is set to testify before Congress on Thursday morning in a highly anticipated event where he will detail his interactions with President Donald Trump.
With dozens lining up outside the hearing in Washington, D.C., and bars capitalizing on the excitement with drink specials, the testimony is expected to be a must-see event. A number of cable news networks like CNN, MSNBC and Fox News are expected to air the testimony live.
If you're not heading to a bar, don't have cable access or are stuck at work, you will still be able to stream the testimony from your computer or phone. You can watch live on C-SPAN for free, or stream it on the website of a number of news outlets like TIME or FORTUNE.
His testimony is expected to begin at 10 a.m. E.T.
Abruptly fired by Trump last month, Comey is expected to detail his private conversations and interactions with the President during his tenure. According to his prepared testimony released by the Senate Intelligence Committee on Wednesday, Comey will confirm a number of reports, including that Trump demanded loyalty from the FBI director and asked him to drop an investigation into former National Security Adviser Michael Flynn.
"A few moments later, the President said, 'I need loyalty, I expect loyalty.' I didn't move, speak, or change my facial expression in any way during the awkward silence that followed," Comey wrote of an interaction with the President during a Jan. 27 dinner.
Comey will also say he had nine one-on-one conversations with the President during his four months in office, according to prepared remarks. Comey said he only had two with former President Barack Obama during the 44th president's tenure in the Oval Office.
Asked by reporters Wednesday of his thoughts on Comey's upcoming testimony, Trump said, "I wish him luck."
You can read Comey's prepared remarks here.