Jeff Bezos Just Made His Largest Stock Sale Ever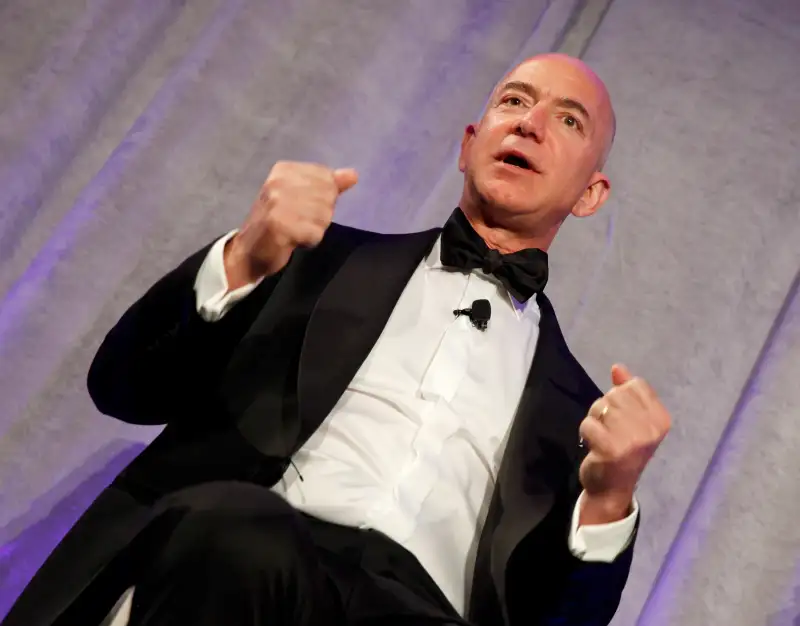 On the heels of an impressive earnings report, Amazon CEO Jeff Bezos has decided to cash in on his success in record-setting fashion.
The tech giant's chief executive has sold more than 1 million shares of company stock over the past three days, netting him a tidy profit of about $671 million, according to a regulatory filing Thursday afternoon. The sale represents the largest amount ever sold by Bezos. (His second-most lucrative sale, made in August 2015, earned him a cool $534 million.)
Bezos's stock profits are a result of soaring Amazon shares, which have increased by more than 11% over the past month. The company recorded record profits in its fourth-quarter earnings report last week, which allowed Bezos—who, at the time, owned 82.9 million Amazon shares—to add $6 billion to his net worth in the span of an afternoon.
The filing is careful to point out that the sale was above-board, adhering to a rule that allows company insiders to sell a predetermined about of stock at a set time in order to avoid the appearance of insider trading.
Bezos is now the fifth-richest man in the world, with a net worth of $53.7 billion. For a brief time on April 28, his net worth increased as high as $60 billion, passing Mexican business magnate Carlos Slim, who lost nearly $3.5 billion that day.
Bezos has been engaged in a game of billionaire leapfrog with fellow business magnates Slim, Mark Zuckerberg and the Koch brothers. Bezos and Zuckerberg in particular have seen their net worths propped up by strong earnings at their companies, which shine in comparison to the volatility of the broader market, particularly tech companies like Apple and Google that have recently reported disappointing quarters.