Jeff Bezos and Mark Zuckerberg Each Lost More Than $2 Billion Since Friday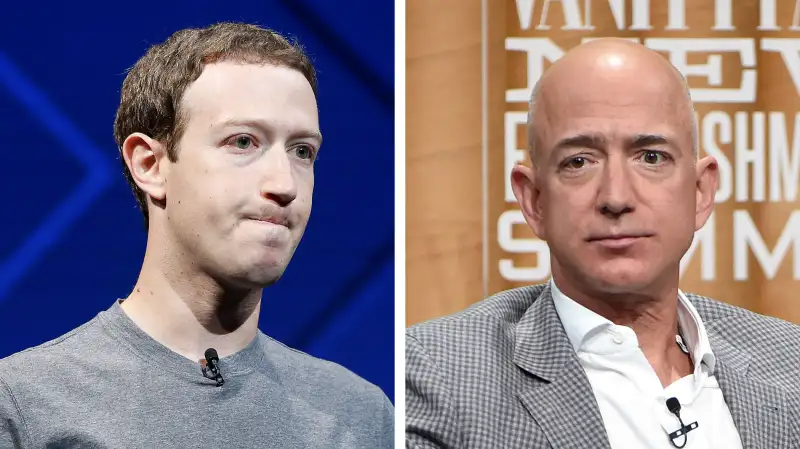 A broad rout in tech stocks has taken place since Friday. Apparently, some investors seemed to think that after the spectacular gains they'd made so far in 2017, it was time to sell.
Among those taking it on the chin as a result of declining tech stock prices: Jeff Bezos and Mark Zuckerberg, who both lost billions over the period.
The Amazon founder and CEO saw his net worth decline from approximately $86.5 billion to $82.8 billion according to Bloomberg data, while Facebook founder Zuckerberg has lost $2.5 billion to see his net worth fall to $63.5 billion. Google's Larry Page and Sergey Brin, and Oracle's Larry Ellison, have also seen significant declines.
Granted, all of these individuals have been the beneficiaries of soaring stock prices in recent months as well. Jeff Bezos's net worth rose by $3.3 billion in one day in April when Amazon stock spiked, and he's roughly $20 billion richer than he was a year ago based on the price of his company's stock.
Before the tech selloff, Bezos appeared to have been on his way to approaching Bill Gates as the wealthiest man in the world. Gates, whose fortune is mostly tied in Microsoft stock, suffered a decline in net worth as well, dropping recently from $90 billion to $89 billion.
As of Tuesday morning, the tech selloff appeared to have dissipated as NASDAQ futures were in the green.