The World Is About to Have a New $100 Billion Man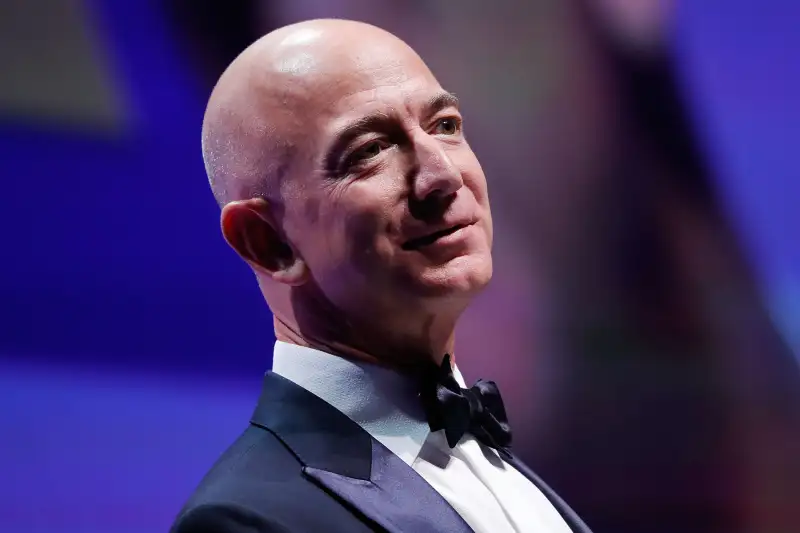 Jeff Bezos is already ranked as the world's richest person. Now his net worth is on the verge of hitting a mind-blowing $100 billion.
If and when the Amazon founder and CEO reaches that mark, will he become the world's first $100 billion man? The answer isn't entirely clear. Bezos will, however, certainly be the first person to officially cross the $100 billion threshold in a very long time.
Bezos has seen his wealth climb $31 billion thus far in 2017, as investors see Amazon become ever more valuable as it moves from traditional e-commerce to new frontiers like groceries and entertainment. Amazon recently reported revenue of $43.7 billion, up 34% from the same quarter one year ago. Multiple analysts on Wall Street significantly raised their price targets for Amazon shares on the news, putting Bezos in position to become the first person with 12 figures to his name.
Only one other person, Chinese industrialist Hui Ka Yan, has made more money this year, according to Bloomberg. His net worth has increased by an estimated $34.1 billion in 2017.
Bezos, 53, surpassed Bill Gates to claim the title of world's richest person on Oct. 27. While Gates was projected by some earlier this year as potentially the world's first trillionaire, it now appears Bezos is the best bet to get there first. As of Nov. 9, Bloomberg estimated Bezos's net worth at $96.1 billion.
Bezos may not be the first individual to have a net worth in excess of $100 billion, however. In 1999, according to the New York Times, Bill Gates' stake in Microsoft briefly touched $100 billion. But Gates' net worth soon fell as the dot-com bubble burst. It's also been suggested that Russian President Vladimir Putin is, unofficially, not only the world's richest man, but that assets under his control could be worth as much as $200 billion.
Others have calculated that historical figures like John D. Rockefeller and Andrew Carnegie had holdings valued at well above $100 billion in their lifetimes.