JetBlue Just Launched a Massive Flash Sale to Florida and the Caribbean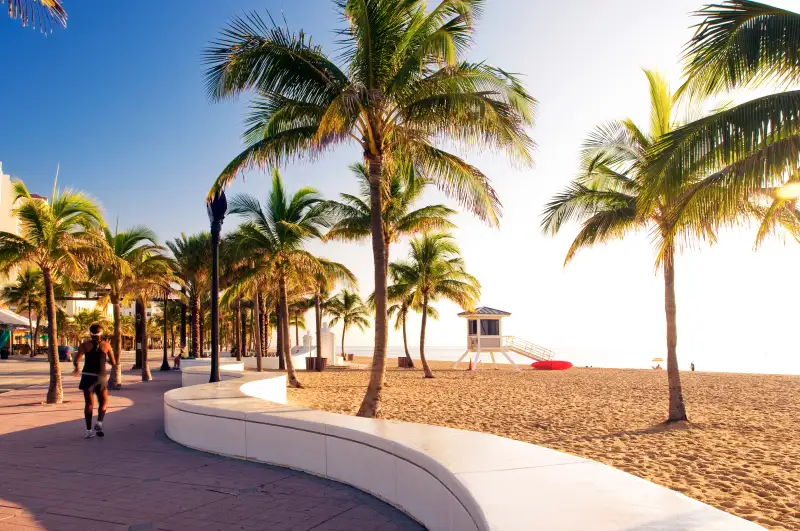 JetBlue launched a huge flight sale this week to help you escape from the record-breaking cold spell hitting much of the country.
The new winter sale from JetBlue features cheap flights on routes all over the country, but the deals are particularly good on airfare to Florida and the Caribbean. How good, you ask? Think Pittsburgh to Fort Lauderdale for only $39 each way. Meanwhile, flights from New York City to Orlando are on sale starting at $69, and airfare from New York to several destinations in the Caribbean is available for a bit over $100 one-way.
The best deals are available on select days of the week—generally Monday through Thursday—for travel between January 10 to April 25. Blackout dates vary based on route, and availability at the cheapest prices is limited. All of the sample prices listed below are one-way fares, and must be booked no later than Thursday, January 4.
Pittsburgh to Fort Lauderdale: $39
Boston to Cleveland: $49
Long Beach to Salt Lake City: $49
New York (JFK, LGA, or EWR) to Boston: $49
Atlanta to Orlando: $54
Baltimore to Boston: $54
Richmond to Fort Lauderdale: $54
Atlanta to Boston: $59
Hartford to Washington, D.C. (DCA): $59
Chicago to Fort Lauderdale: $64
Detroit to Boston: $64
Fort Lauderdale to Philadelphia: $64
Boston to Houston: $69
New York (JFK) to Orlando: $69
Boston to Jacksonville: $74
Cleveland to Fort Lauderdale: $74
Albuquerque to New York (JFK): $79
Salt Lake City to Fort Lauderdale: $99
New York (JFK) to Aguadilla, Puerto Rico: $113
New York (JFK) to Nassau, Bahamas: $114
Boston to San Diego: $134
Los Angeles to Buffalo: $134
New York (JFK) to Santiago, Dominican Republic: $134
New York (JFK) to Providenciales, Turks & Caicos: $134
Salt Lake City to Boston: $134