Cyber Monday Flight Deals Include $49 to the Caribbean and $89 to Europe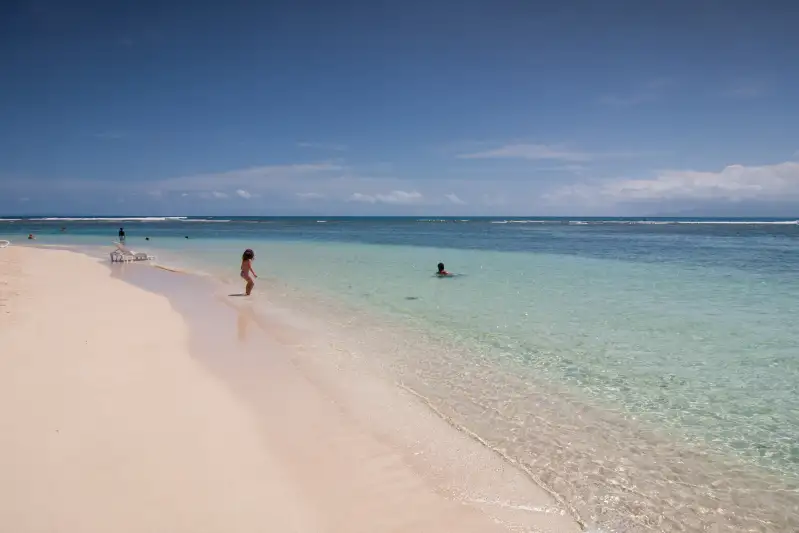 Plamen Zahariev—Getty Images
Cyber Monday isn't just about discount codes for online purchases and big sales from major retailers like Walmart and Amazon.
Any Cyber Monday 2017 deals roundup is incomplete if it doesn't also mention travel deals—and flight deals in particular. Here are the three best Cyber Monday flight deals available right now, featuring sales within the U.S. for as little as $20 one way, and flights to Europe as low as $89.
Frontier Airlines: This discount airline has $20 one-way flights for departures on select Tuesdays, Wednesdays, and Saturdays between December 5, 2017, and March 7, 2018. Here are a few examples of routes priced at $20 each way, pending availability.
• Atlanta to Orlando: $20
• Atlanta to Austin: $20
• Austin to New Orleans: $20
• Charleston to Philadelphia: $20
• Chicago to Denver: $20
• Cincinnati to Miami: $20
• Cleveland to Tampa: $20
• Colorado Springs to Las Vegas: $20
• Fort Myers to Milwaukee: $20
• Kansas City to Tampa: $20
Spirit Airlines: The Cyber Monday deal from Spirit Airlines offers one-way flights starting at $25 for members of its $9 Fare Club—which costs $60 per year—or flights from $50 each way for non-members. These cheaper airfares are available for bookings made by Tuesday, November 28, with departures on select dates in December, January, and February. Here's a sample of some of the deals:
• Atlanta to Chicago: $50
• Baltimore to Dallas: $50
• Chicago to Fort Lauderdale: $50
• Chicago to Phoenix: $50
• Dallas to Los Angeles: $50
• Dallas to Tampa: $50
• Fort Lauderdale to Cleveland: $50
• Las Vegas to Portland, OR: $50
• Newark to Orlando: $50
• West Palm Beach to Chicago: $50
• Chicago to San Diego: $53
• Fort Lauderdale to Detroit: $61
• Cleveland to Tampa: $66
• Dallas to New York (La Guardia): $66
• Chicago to Los Angeles: $71
• Detroit to Orlando: $71
Norwegian Air: Cyber Monday flight deals to Europe start for as little as $89 on Norwegian Air. The low-price European carrier is also selling flights from U.S. cities to the Caribbean starting at just $49 for bookings made on Cyber Monday. Here's a selection of the deals, valid for the most part on select departures in December 2017 and January, February, and March 2018.
• Fort Lauderdale to Guadeloupe: $49
• Fort Lauderdale to Martinique: $49
• New York (JFK) to Guadeloupe: $49
• New York (JFK) to Martinique: $49
• Providence to Guadeloupe: $49
• Hartford to Edinburgh: $89
• New York (Newburgh) to Bergen: $89
• New York (Newburgh) to Dublin: $89
• New York (Newburgh) to Edinburgh: $89
• Providence to Belfast: $89
• Providence to Cork: $89
• Providence to Dublin: $89
• Boston to London: $125
• Fort Lauderdale to Paris: $140
• Oakland to London: $140
• Orlando to Paris: $140
• Newark to Barcelona: $140
• Newark to Rome: $140
• New York (JFK) to London: $140
• Newark to Paris: $149
• New York (JFK) to Paris: $149
• Fort Lauderdale to Barcelona: $150
• Las Vegas to Copenhagen: $150
• Los Angeles to Oslo: $150
• Los Angeles to Paris: $150
• Los Angeles to Stockholm: $150
• Oakland to Stockholm: $150
• New York (JFK) to Oslo: $150
• Chicago to London: $160
• Denver to London: $160
• Los Angeles to London: $160
• Oakland to Barcelona: $160
• Seattle to London: $160
• Los Angeles to Rome: $170
• Oakland to Rome: $170