JetBlue Is Upgrading Free Wi-Fi and Seatback TVs in a Major Way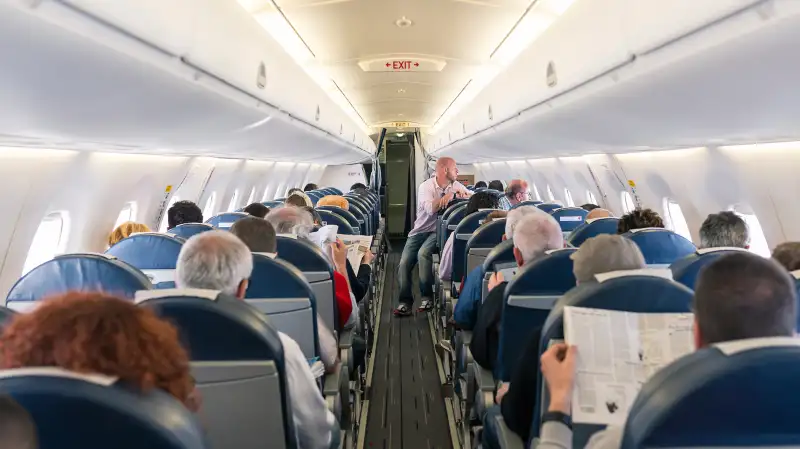 Annoyed that you have to momentarily pause your Transparent binge-watching session when your flight is taking off? Pretty soon, that will no longer be a problem.
JetBlue is completely redesigning its fleet of all-coach A320 aircraft, focusing on connectivity and entertainment, with free gate-to-gate Wi-Fi, in-seat power outlets, and more. That means no more disabling your Wi-Fi during takeoff and landing. As soon as you're in your seat, you can catch up with the Pfeffermans without interruption.
Perhaps the most exciting part in this age of Peak TV, travelers will be able to catch up on their favorite shows without having to download them on their laptops ahead of time. The new cabins will boast seatback televisions that connect to an Internet-enabled inflight entertainment system. Flyers will be able to connect their personal devices to the 10.1" screens. The airliner is also expanding its television offerings to more than 100 live channels from a mere 36, and boosting the number of films in its library.
JetBlue plans to roll out the improvements next year. Besides the entertainment offerings, the Airbuses will benefit from increased legroom and new seats (something the company has been promising for a while now).
Jamie Perry, JetBlue's vice president of brand and product development, noted the improvements are meant to reflect "what customers want today." In other words, too many TV options to handle.
[JetBlue]