Millennials Are Demanding Better Job Titles — and Taking Pay Cuts of Up to $10,000 for Them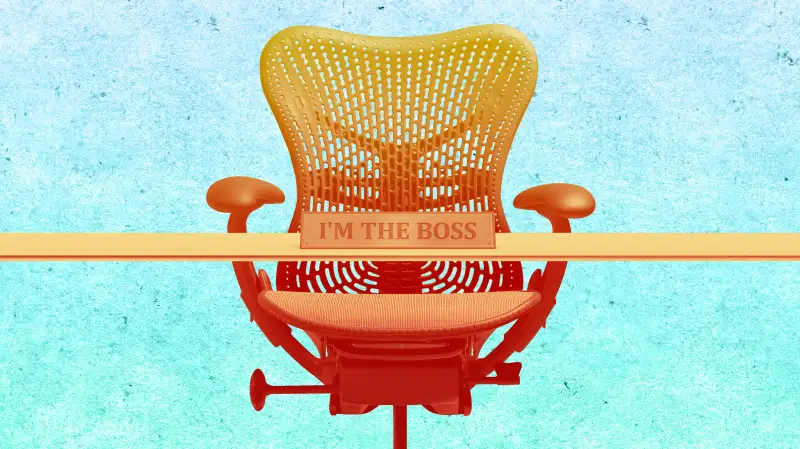 Photo illustration for Money by Sarina Finkelstein; Getty Images (4)
You have to work hard to get your dream job. But your dream job title might just be a pay cut away.
According to one hiring expert, more and more job applicants initiate conversations about lowering their starting salaries in favor of getting the job title they want, with no change to their job description and responsibilities.
"The title is part of the package when you're accepting a job, so it is significant," said CEO and founder of ABS Staffing Solutions Ariel Schur. But having been in the industry for 15 years, serving several thousand candidates, she says this phenomenon — people prioritizing what they're going to be called at the cost of what they're going to be paid — is fairly new.
This isn't about a sales associate candidate walking up to the negotiation table and asking to be referred to as the Vice President of Marketing. The alternative title that they present is typically interchangeable in the eyes of the employer, but can make all of the difference — socially or professionally — for the applicant. A candidate might ask to be called "Senior Manager" rather than "Associate" to make sure they're showing progress in their career.
At her own staffing company, Schur sees candidates requesting a new job title about about 20% of the time. Applicants who move to negotiations typically start at about $5,000 off of their annual salary, but she has seen them willing to go down as much as $10,000 for a different title — almost the cost of a down payment on a house in a handful of states.
For some working professionals — especially those who lean heavily into networking platforms like LinkedIn and Facebook — it's worth the price. With the advent of online profiles, your job title is no longer confined to the walls of your office, which means it can also be used to define you in real-world circles. And millennial candidates, Schur finds, are the ones most focused on being well-defined.
But social status aside, Schur says that a better job title can also put a young employee in a more favorable position to reach the next rung on the corporate ladder, especially if and when they decide to switch companies. If you think of the pay cut as a non-deductible expense on your paycheck, then, it starts to look a little more like an investment into your future self.
Schur estimates that candidates willing to concede on things like salary will get the job title they're hoping for about 80% to 90% of the time, but some industries are also more open to experimenting with job titles than others.
Tech environments and smaller companies, for example, encourage creativity and are open to job titles that didn't previously exist (for example, AOL once had a much touted "Digital Prophet"). The financial sector and bigger companies, meanwhile, have less fluidity for the most part, and often require a rigid hierarchy, leaving little room for new and inventive job titles.
That said, companies are becoming more and more cognizant of this trend, realizing that job titles matters to young talent, Schur says.
"Having a different title can definitely [set you up for] your long term career path and for your next job," she says. "But if you are presenting or requesting a different title in a negotiation, you need to be prepared with a case and justify why this title is warranted and how it benefits both parties."