Wells Fargo CEO Could Get $134 Million on His Way Out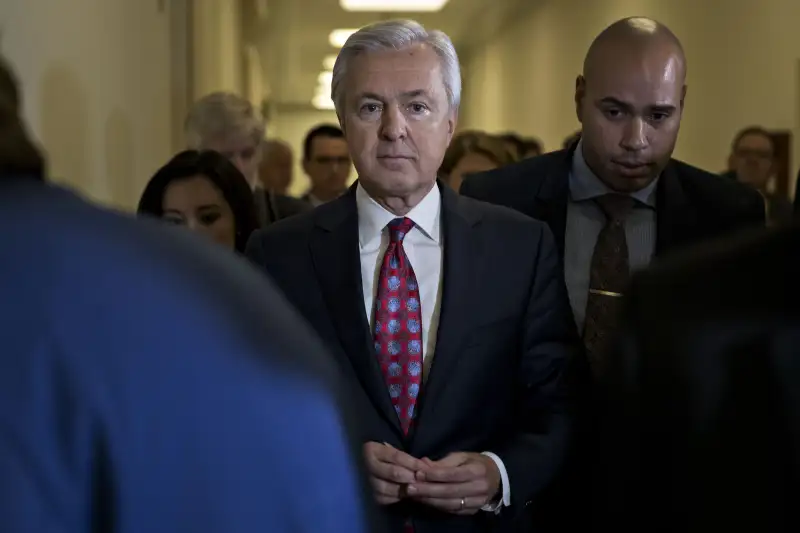 Bloomberg—Bloomberg via Getty Images
It may come as little surprise that Wells Fargo's CEO is leaving the company following the fake account scandal affecting millions of customers, but John Stumpf's exit package is already raising eyebrows.
While Stumpf won't receive a special severance package, he's estimated to walk away with $134.1 million in pension accounts and stock, according to USA Today, which based the figure on data from executive-pay tracker Equilar. While Stumpf had previously forfeited $41 million in unvested equity, he still owns shares vested in previous years.
The Board may have had no choice but to pay Stumpf that vast amount, as severance packages are typically negotiated as part of a CEO's hiring contract. "When a company undergoes a change in control, you can see large [compensation] numbers that aren't tied to anything more than what's been negotiated," says report co-author Ric Marshall, a senior corporate governance researcher at MSCI told Money. What's more, company boards may not know the exact value of the compensation they're providing executives, largely because they don't account for how valuable stock options can be.
Following the announcement that Stumpf would be retiring, Massachusetts Senator Elizabeth Warren—who launched a now-viral scolding of Stumpf at a September Senate Banking Committee meeting—had some choice words for the executive:
As usual, Senator Warren got the last word: