Walmart's July 4th Sale Has Killer Deals on Instant Pots, Coolers, Party Games, and More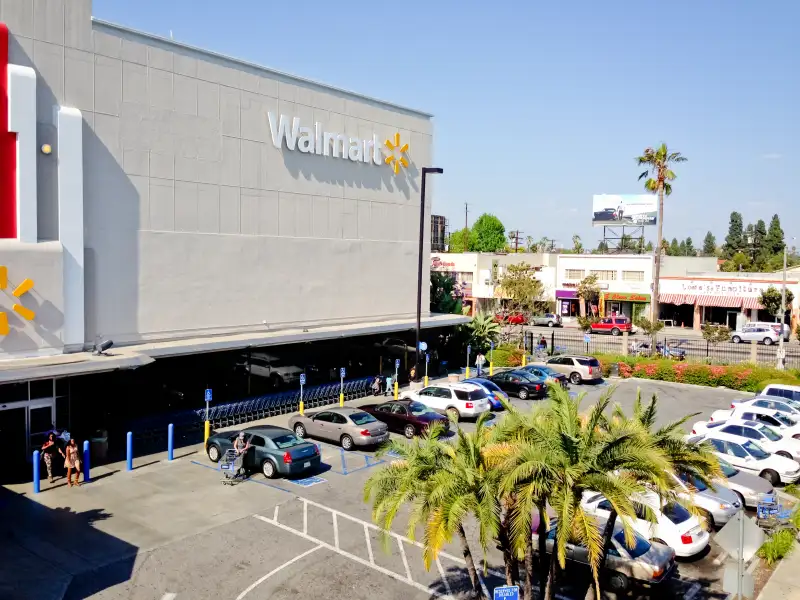 If you're hosting a barbecue or pool party over the July 4th weekend, or you just want to score some great deals during 4th of July sales, you're in luck.
As more retailers jump onto this whole "Black Friday in July" bandwagon (thanks, Amazon), you can find particularly good deals on all sorts of party supplies, from picnic essentials to small appliances.
This year, Walmart is having a massive July 4th sale that really hits the sweet spot where cheap and fun overlap, with competitive prices on everything you need to make your Independence Day party practically revolutionary.
Feed a Crowd Without Breaking a Sweat
If you're cooking for a crowd, two things are indispensable: A countertop cooking appliance, and a tabletop grill. Whether you're making baked beans or pulled chicken, a multicooker like the popular 6-quart Instant Pot LUX 60 will handle side dishes without turning your entire kitchen into an oven. There are many different Instant Pot models, and this one, on sale at Walmart for $59 (down from $99) is nearly as cheap as it was during Walmart's Memorial Day sale.
If you don't have the space for a full-sized grill, a sleek indoor-outdoor tabletop grill is a must, but even if your 'cue game is strong, we'll suggest picking up this small-but-mighty George Foreman grill for $59 (down from $99). Since it runs on electricity rather than propane, you can quickly fire it up for a batch of hot dogs if the kids are starting to get hangry before the main meal. And, if whoever was supposed to make sure there was enough propane to last for a yard-full of burgers didn't do so (whoops!), at least you have a back-up.
July 4th is one of those holidays when it's best just to not think about your diet, but you have a secret-weapon this year: Make French fries, fried chicken and other typically fatty fare with an air-fryer, like this 3.2-quart model from Farberware. It's on sale at Walmart for $38, marked down from a list price of $69.99. You'll spare yourself the calories of deep-frying, and you won't have to crank up your range to bake or roast your food.
Go Play Outside
If your bash isn't on July 4th itself but will be over the weekend, you can still buy these fun and patriotic-themed lawn games online and get them shipped to your house by the 5th or 6th.
Whether you call it Baggo, Corn Hole or something else, the classic beanbag toss game gets into the Independence Day spirit with a stars-and-stripes motif (and, of course, red and blue beanbags). Normally priced at $39.99, this Franklin cornhole set is on sale at Walmart right now for $27.99.
If Frisbee is more your jam (or if you'll be hosting a slew of teens or young adults), this flag-waving version of Kan Jam will be right-up your alley. Sadly, it's sold out until next week at Walmart, but we did find it at Amazon — at exactly the same sale price, $38, and with free shipping for Prime members.
For even more options for summer backyard or beach games, test your dexterity with a red-white-and-blue ladder ball game kit, or go old-school with this star-spangled horseshoe set.
Deck Out the Yard
Your backyard becomes party central once you throw these metallic red, blue and silver-striped tinsel table skirts ($15.97 for a set of two) for over the card tables you borrowed from all your neighbors, and bust out a 15" red, white, and blue cowboy-boot piñata ($21.99). Are they over-the-top ridiculous? Most assuredly. Will kids and grownups alike get a kick out of whacking them? 110% yes.
How about beverage storage? "Oh, we don't need any more room for cold drinks," said no one ever. This 26-inch inflatable cooler solves two problems: How to keep your beverages thematically chilled even when the mercury climbs, and how to store that cooler after the holiday without taking up a ridiculous amount of space.
To keep even more food and drinks cold — in the backyard, or out in the wild camping, check out the Coleman Xtreme 150-quart cooler on sale for $49.95 ($79.99 normally).
And if everybody's eating off their laps with their fingers anyway, there's no reason to go any fancier than paper plates. Kick it up a notch with appropriately on-trend tableware, like this set of two dozen flag-printed paper plates. Walmart has them on sale at $7.95 for a set of 24 (down from $11.97 normally).
And if you don't wind up shopping until July 4th itself or after, there's a bonus for procrastinating: Like all seasonal and holiday-specific merchandise, most of these goods will see even bigger discounts after the Fourth of July has come and gone.
We've included affiliate links into this article. Click here to learn what those are.