Kasich Says Obamacare Empties Prisons—In a Good Way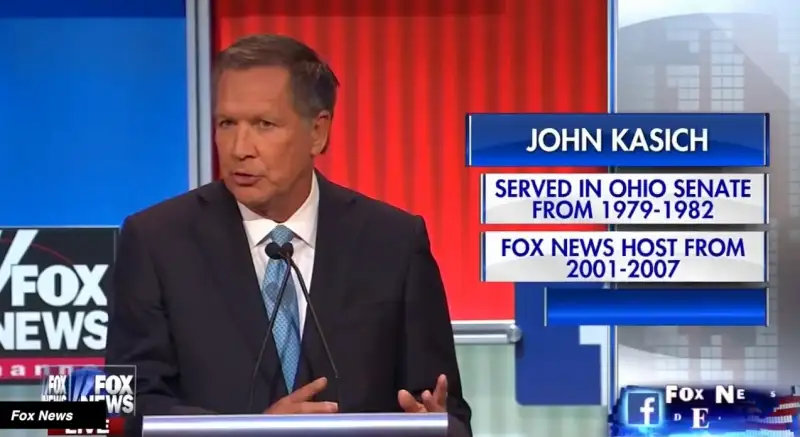 Ohio Gov. John Kasich defended his expansion of Medicaid under Obamacare at Thursday night's Republican presidential debate.
The Medicaid expansion, unpopular among many of the Republican faithful, has benefited mentally ill prison inmates, said Kasich.
"I'd rather get them their medication so they could lead a decent life," he said.
"Eighty percent of the people in our prisons have addictions or problems," Kasich added. "We now treat them in the prisons, release them in the community and the recidivism rate is 10 percent...."
Participants in the debate, held in Cleveland and televised on Fox News, were Kasich, former Arkansas Gov. Mike Huckabee, retired neurosurgeon Ben Carson, New Jersey Gov. Chris Christie, real estate mogul Donald Trump, former Florida Gov. Jeb Bush, Wisconsin Gov. Scott Walker, Florida Sen. Marco Rubio, Kentucky Sen. Rand Paul, Texas Sen. Ted Cruz.