How Do I Choose Investments for My 401(k)?
Money is not a client of any investment adviser featured on this page. The information provided on this page is for educational purposes only and is not intended as investment advice. Money does not offer advisory services.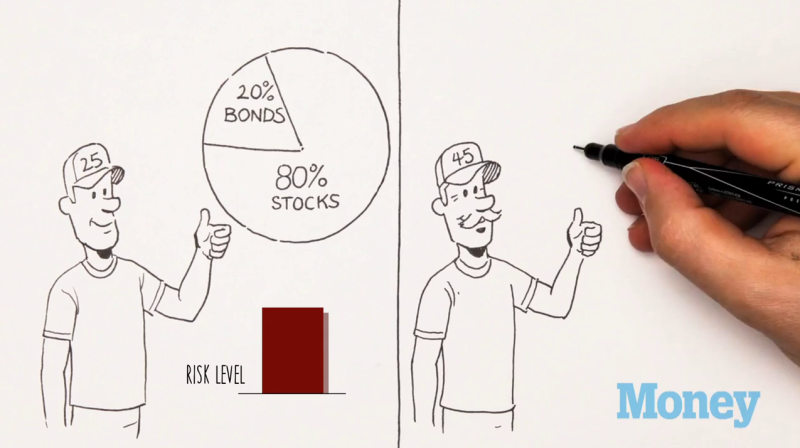 In this series of Tips from the Pros, Money taps the collective wisdom of expert financial planners.
If you have a 401(k) and you are looking at what stocks and bonds you should be investing in for your plan, here are some tips to help guide you.
Low cost investments & Broad diversification. Financial advisers suggest that you look at the world market when you invest. Just don't look to closely at how stocks and bonds have performed in the past to guide your decisions. Be smart and look ahead.
Calculate risk. If you are younger, then you can probably afford to take more risk because you have some time to recoup any losses you suffer. If you are closer to retirement age, you might want to scale back on the risk so you don't damage your savings too much.
Set it and forget it. If you are closer to retirement age, a target retirement date fund might be the best course of action for you. This fund allows you the broad diversification in the global market, but with low risk and higher yields. It requires very little handling after you set it up and will work for you until you retire.
Featured Advisers:
Erika Safran Safran Wealth Advisors
Benjamin Sullivan Palisades Hudson Financial Group
Gail Linn MetLife Financial Group of New York