Why It's Risky to Keep a Big Balance in Venmo, Cash App or PayPal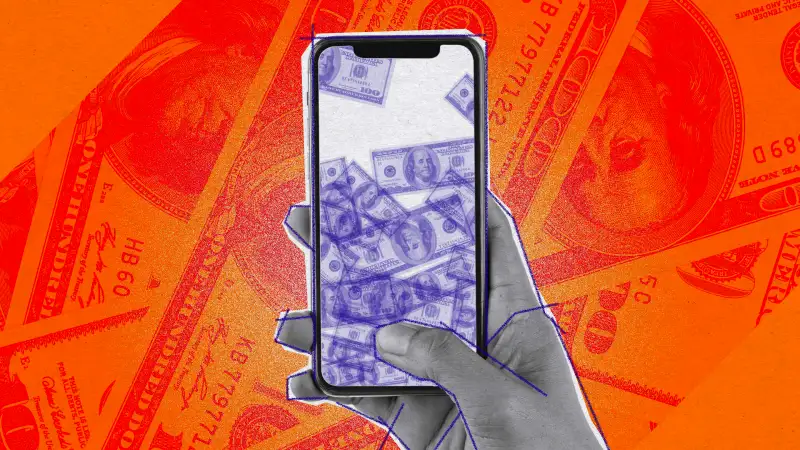 If you have money just sitting in your Venmo or Cash App account, it's a good idea to move it.
That's according to the Consumer Financial Protection Bureau (CFPB), which is issuing a warning to Americans that funds held in payment apps aren't nearly as secure as those stored in federally backed bank accounts.
"Popular digital payment apps are increasingly used as substitutes for a traditional bank or credit union account but lack the same protections to ensure that funds are safe," CFPB Director Rohit Chopra — a Money Changemaker — said in a Thursday news release.
Apps like Venmo, Cash App and PayPal, while often quick and convenient to use, are not actually banks. As such, the money they hold often lacks the insurance that protects deposits at traditional financial institutions.
Right now, Federal Deposit Insurance Corp. (FDIC) insurance covers up to $250,000 per depositor, per account type, per bank. If the bank were to fail, like Silicon Valley Bank did earlier this year, the agency would cover your losses up to that limit. (But keep in mind that the insurance only applies to certain types of accounts, including checking accounts, savings accounts, money market accounts and a few more.)
Most banks in the U.S. are covered by FDIC insurance, and it's easy to check whether yours is among them.
The same isn't always true of digital payment apps like Venmo and Cash App (or stock market assets or crypto, for that matter). If one of those companies went under, there's no guarantee that your funds will be returned to you. You might lose your money.
Why storing money in a payments app is risky
The CFPB says that the risk of lost funds is only growing as more and more Americans — and especially younger people — use digital payment services. In fact, research by the agency shows that about 85% of consumers between the ages of 18 and 29 have tried one.
While some only use the apps for sending money here and there, others have begun to carry significant balances within the app. People are "storing billions of dollars through these services outside of their federally insured bank or credit union accounts," the CFPB wrote in a recent blog post.
CFPB data shows that roughly $893 billion passed through digital payment apps last year; that number is expected to balloon to $1.6 trillion by 2027.
Some of these apps, including Venmo, actually invest stored money into bonds or loans, allowing them to earn a profit on the cash that they don't share with users, the agency says. Those kind of investments are not subject to the same oversight that banks are, which means the risk to consumer funds is bigger.
Speaking of profiting off of your cash, you may actually be putting yourself at a disadvantage by saving large amounts of money in Cash App or Venmo. Not only do you not have deposit insurance on that balance, you're also not earning the interest you might if you chose to put those funds in a high-yield savings account.
And finally, the CFPB points out that some of these services' user agreements are vague about what happens to users' money. It can be difficult to determine whether these balances are insured and what safeguards are in place if the company should fail.
The agency says it is monitoring the regulatory landscape surrounding payments apps, but right now there's no comprehensive policy that covers what protection they must offer to consumers.
Until then, the CFPB says you "may need to take action to move [your] balances stored in payment apps."
More from Money:
Are Your Bank Deposits Covered by FDIC Insurance? Here's How to Know
After Bank Failures, Critics Argue FDIC Limit of $250,000 Is Not High Enough
Why Crypto Assets Aren't Protected by the FDIC Like Bank Deposits