One of the Biggest Kickstarters Ever Blew All Its Money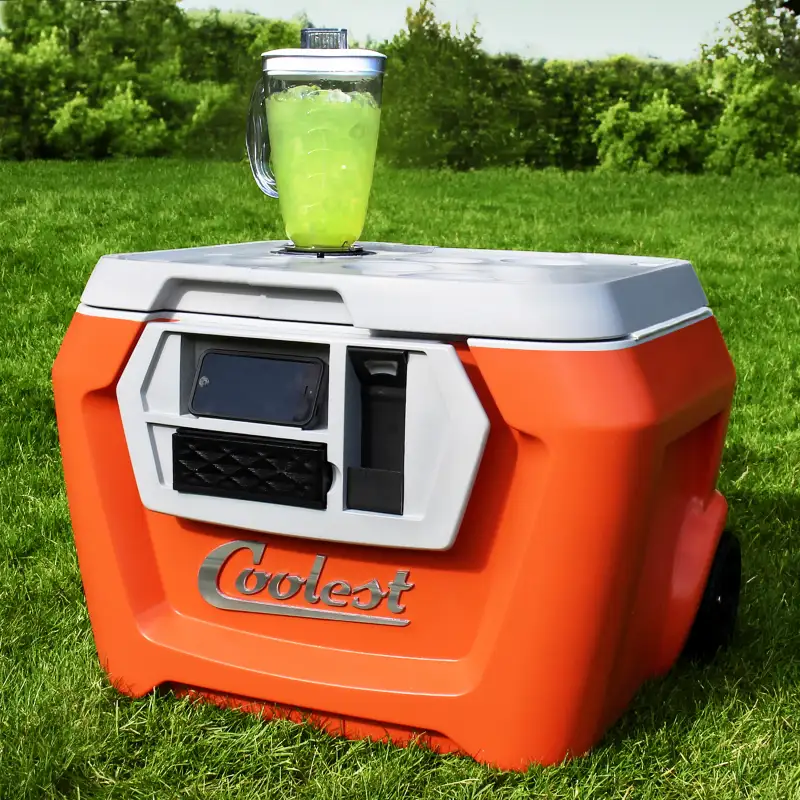 If you used Facebook between the years of 2014 and 2015, there's no chance you didn't see the "Coolest Cooler."
With a "built-in ice-crushing" blender for on-the-fly Margaritas and a Bluetooth speaker and USB charger, the cooler appeared to be designed to go viral on social media rather than see much actual use--though it can in fact blend Margaritas on the beach. It took Kickstarter by storm, with a $13+ million haul that made it one of the biggest crowd-funding ventures ever.
Although the cooler is currently selling on Amazon for $500, where it has a 3.5-star review, creator Ryan Grepper recently sent an email to backers saying it had run out of money and was currently unable to fulfill the Kickstarter orders, according to Oregon Live. And quite understandably, Kickstarter donors think this is, well, not cool.
There are no guarantees in the Kickstarter universe, even for the most lucrative of campaigns, where it's easy for even experienced people to bite off more than they can chew. Still, Oregon Live says that Grepper is looking for investors to pony up more funds and to keep the Coolest Cooler from defaulting on its promises to early backers, who are still waiting for their coolers.