5 Amazing Facts About Kirk Kerkorian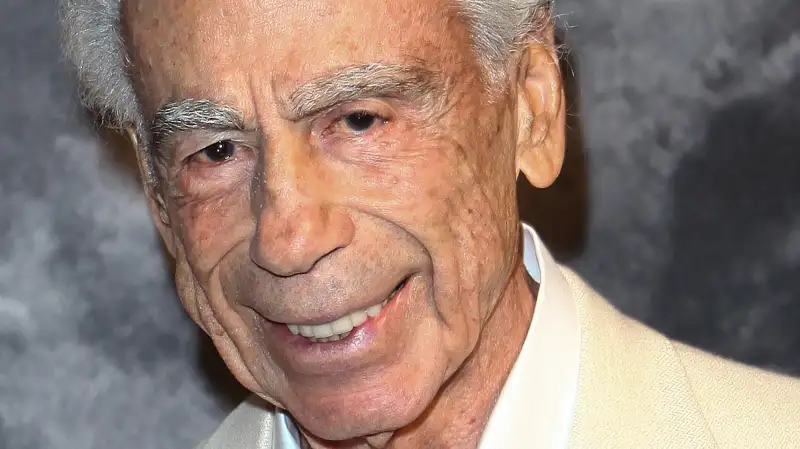 Chelsea Lauren—Getty Images for Joan Dangerfield
Kirk Kerkorian, the self-made Armenian-American billionaire who made a fortune in movies, airlines, and, most famously, Las Vegas resort casinos, died on Monday at the age of 98. Here are a handful of tidbits that made Kerkorian's life story so remarkable.
He built the "world's biggest hotel-casino" three separate times. On three occasions in Kerkorian's career as a developer, "the father of the Las Vegas megaresort" built and opened hotel-casinos that were considered at the time to be the world's biggest. They were all in Las Vegas, the Review-Journal reported: "the International (now the Westgate Las Vegas) in 1969, the original MGM Grand (now Bally's Las Vegas) in 1973, and the current MGM Grand Las Vegas in 1993." At various points, Kerkorian also owned iconic Vegas properties such as the Desert Inn, the Sands, and the Flamingo, as well as the land now occupied by Caesars Palace.
He was an eighth-grade dropout. A 1999 profile of the notoriously media-shy mogul highlighted some of the early moments in Kerkorian's life that helped shape his business sense. He was born into a poor Armenian-American family in California, and began selling newspapers and working odd jobs at the age of 9. After gaining a reputation as a troublemaker in school, he dropped out in eighth grade to pursue a career as a professional boxer with the nickname "Rifle Right Kerkorian." He flew missions for the Royal Air Force during the World War II era, and in the 1950s and 1960s developed a reputation in Las Vegas first as a high-rolling gambler and later as a high-stakes dealmaker.
He tried to buy and sell a bunch of automakers, airlines, and movie studios. "Doing deals is what keeps him alive," auto industry icon Lee Iacocca said of Kerkorian in 2005, a decade after the two launched an unsuccessful attempt to take over control of Chrysler. Kerkorian also made huge investments in Ford and GM, attempted to buy TWA, and owned another carrier (Western Airlines). Somehow, he also had the time to be a full-fledged movie industry mogul: He bought and sold the MGM film studio three different times, tried to buy Columbia Pictures, and purchased United Artists. Meanwhile, The Hollywood Reporter notes of Kerkorian, "it was said he never particularly cared for movies."
He paid $100,000 a month in child support after being married for one month. In 2010, Kerkorian agreed to pay $100,000 in child support for a single child, Kira, who was 12 years old at the time. Kerkorian reportedly also had to pay $10 million in back child support. The agreement came as a result of a lawsuit filed by Lisa Bonder, Kira's mother and a former tennis pro who was married to Kerkorian, who was a half-century older than her, for 28 days. Kerkorian paid the support even though it was proved that he was not Kira's biological father.
He used to be four times as rich. According to Forbes, the world's oldest billionaire is David Rockefeller, Sr., who turned 100 on June 12. Until he passed away at the age of 98, Kerkorian was the second-oldest billionaire, with a net worth of roughly $4 billion. As recently as 2008, however, Kerkorian was worth $16 billion. Kerkorian's investments have taken a significant hit in value since then. While Kerkorian himself was not known to be an outlandish spender (he reportedly drove a Ford Taurus for a while), the same can't be said of younger members of the Kerkorian clan. Some $450,000 was reportedly spent on his grandson's 2014 Bar Mitzvah, which featured performances by Iggy Azalea and Nick Jonas.