How to Get a Dozen Krispy Kreme Doughnuts for 80 Cents in July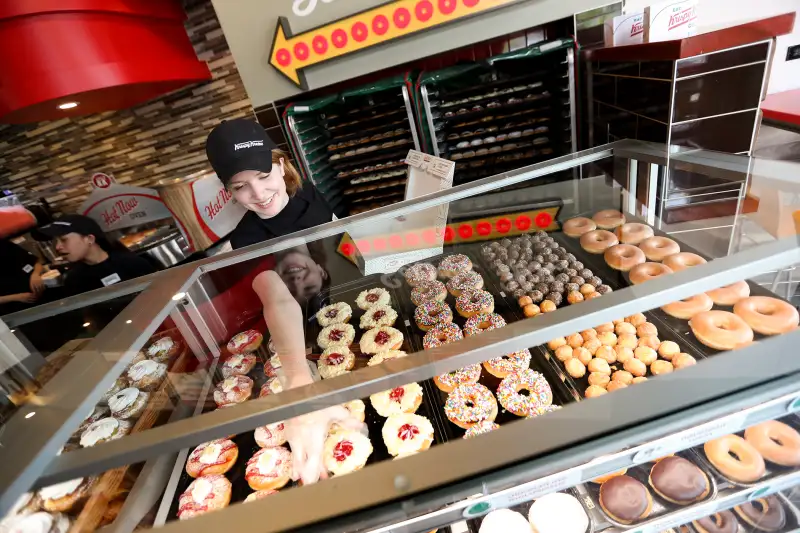 Richard Lautens—Toronto Star via Getty Images
Krispy Kreme is offering a deal for customers to celebrate its 80th anniversary.
With the purchase of a dozen doughnuts, customers can get another dozen of Krispy Kreme's original glazed flavor for 80 cents. To put that in perspective, one original glazed doughnut typically costs $0.99.
The deal will be available on Friday, July 14, from 6 a.m. to 11 p.m. The doughnut shop first opened in Winston-Salem, N.C., on July 13, 1937. A coupon or certificate is not required to redeem the offer.
The special deal is available at participating locations, which don't include those at casino locations and Puerto Rico.
Customers can use Krispy Kreme's store locator to see what locations are offering the discounted dozen.
On June 2, Krispy Kreme joined a number of other doughnut businesses in celebrating National Doughnut Day. The company offered one free doughnut any style with no other purchase required.