You Can Visit ANY National Park for Free on Saturday. Here's How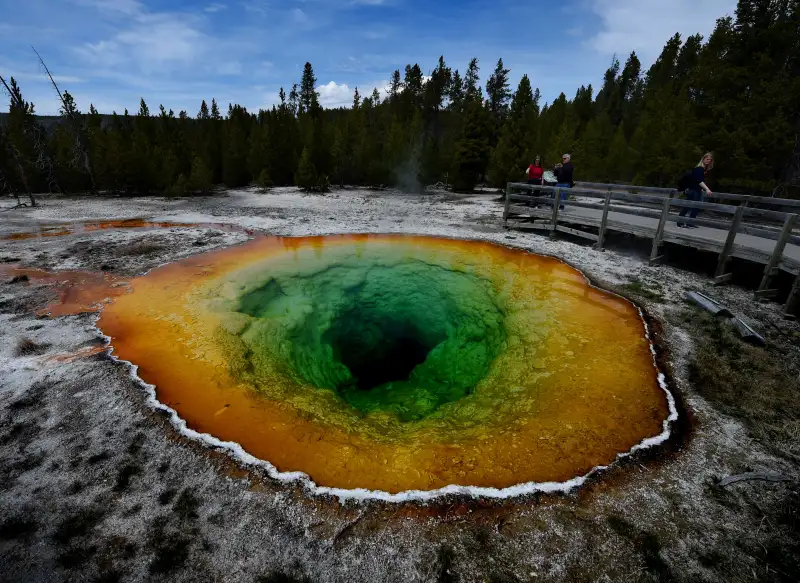 MARK RALSTON—AFP/Getty Images
Entry fees to the most popular national parks are higher this year. But you can enter them all for free this Saturday.
The National Park Service will grant free entry to all national parks Saturday, April 20 as the agency kicks off its annual National Park Week. The usual fees for about 115 of the country's most popular national parks will be waived on Saturday, which is just two days before Earth Day. Fees for these parks typically cost up to $35 per vehicle.
So, this weekend, you can enter parks like the Grand Canyon, Yosemite, Yellowstone, Acadia, Zion at no cost. Saturday is just one of five days this year the National Park Service is offering such a deal. Those days for 2019 include:
Monday, January 21: Birthday of Martin Luther King, Jr.
Saturday, April 20: First day of National Park Week
Sunday, August 25: National Park Service Birthday
Saturday, September 28: National Public Lands Day
Monday, November 11: Veterans Day
That's one more free day this year than in 2018 when the agency didn't waive fees on the National Park Service's birthday in August, as Money reported. The Park Service had 10 fee-free days in 2017, and 16 free days in 2016. That year, the Park Service made the entire National Park Week free, as well as a full weekend in late August for the National Park Service's 100th birthday.
Of course, this year's National Park Week comes after the agency implemented entry price increases of $3, $5, or $10 more at 117 parks in June 2018. Those increases impacted per-vehicle, per-person, per-motorcycle, and annual pass amounts for these parks.
The slight uptick, however, could have been far more expensive. The Department of Interior initially proposed a jump from around $30 per vehicle to $70 at popular parks during peak tourism seasons to help tackle billions of dollars in backlogged maintenance costs. That plan was met with backlash from visitors, so the department settled on a more manageable price adjustment — for now.