You Can Go to Any National Park for Free This Weekend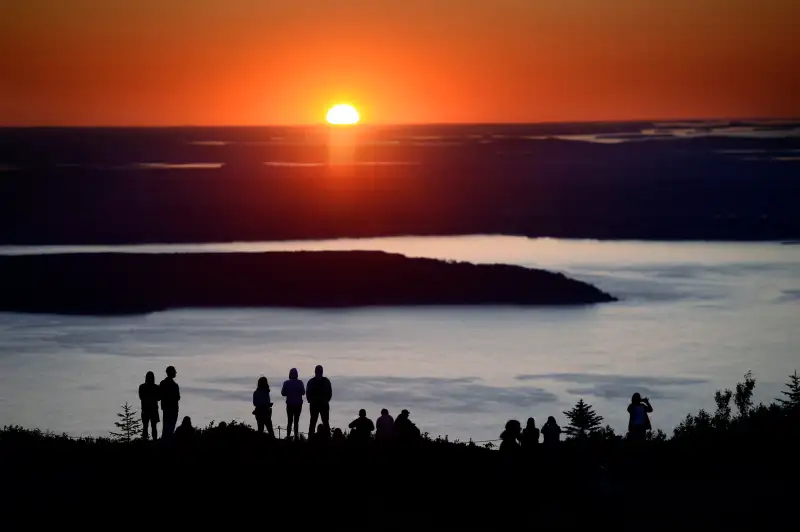 Portland Press Herald—Press Herald via Getty Images
With entrance fees potentially doubling to some of the most popular national parks soon, you may want to take advantage of this offer.
All parks in the National Park system will be free to visitors this weekend in honor of Veterans Day — the last time the National Park Service will offer this kind of deal this year.
That means any parks with an entrance fee will not charge visitors on Nov. 11 and Nov. 12. While not all national parks incur a cost, many of the most popular sites, including Yellowstone, the Grand Canyon and Yosemite, among others, do. Here is a list of all the locations that will be free of charge this weekend.
Veterans Day weekend includes two out of 10 of the days each year the National Park Service waives its entrance fees. Other days include Martin Luther King Jr. Day in January, President's Day in February and the weekends of National Park Week in mid- to late- April.
The free weekend comes just two weeks before the deadline for National Park goers to submit their thoughts on a proposed price increase for 17 parks during their most popular season of the year. The change would increase the fee from around $30 per vehicle to $70 — more than doubling it. The uptick would be applied to five months out of the year for these parks and would add $70 million in revenue per year, according to the National Park Service.
To voice your concerns or comments with the National Park Service about the proposed price increase, you can submit them online here or by mail to 1849 C Street, NW Mail Stop: 2346 Washington, D.C. 20240.