A British Doctor Is Selling Land on Mars for 10 Acres Per Penny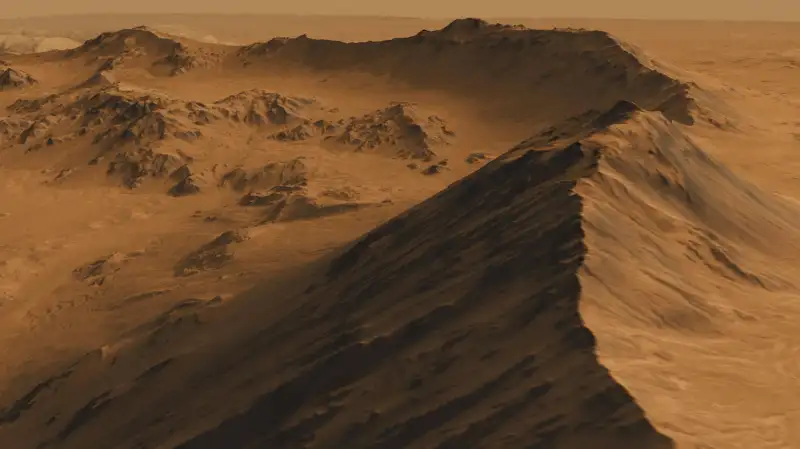 NASA/JPL-Caltech/Univ. of Arizon
Land prices are at a premium these days -- at least on Earth. So if you're in the market for a homestead, you may want to look a few thousand light years away.
Philip Davies, a British family doctor, has been attempting to sell plots of land on Mars through his website, Mars.Sale. He thinks he's had legitimate claims to the planet ever since he started shooting microparticle lasers at it seven years ago.
By his reading, according to various national and other laws on Earth that discuss land possession, altering the surface of Mars with a laser, even if it is done on a microscopic level, is enough to claim title of the land being affected.
"In targeting Mars with high power lasers we do benefit the land and atmosphere to a small degree [a 'non-zero' positive effect]," he says on his website. He continues, "This is a regular act of possession. Our governance plans are entirely consistent with what an Effective Occupier should be seen to do."
His goal, he's said in interviews, isn't actually to become the land baron of the Red Planet. Rather, it's to draw attention to what he says is the outdated language of the current international space treaty -- which he says does not adequately address commercial interests in space.
As a result, a country looking to do asteroid mining on Mars, for instance, could simply choose to leave the current treaty -- which has been signed or ratified by more than 130 countries -- and then set up weapons of mass destruction outside of Earth to protect its mines, an act the treaty now bans.
By attempting to claim land rights, Davies is hoping to get the attention of the United Nations -- which could then, he reasons, goad nations into signing a new treaty.
"It was meant to be preposterous ... it gave us opportunity to highlight the dire status of the only law that prevents nuclear weaponisation of space," he wrote to Australia's News.com.au.
Or, as he said a recent interview with the New Yorker: "If I run a campaign to get the space treaty updated, where's that going to get me? You know what the UN is like... But if I could develop a claim that actually did have some legal merit ... that'll embarrass them and that'll make them update it."
Want to buy a piece? Right now Davies' group is offering parcels of land for 395 British pounds, at a price of 10 acres for a (U.S., Earth-based) penny.