Did #12 Tom Brady Just Pay Millions Extra for a 12th Floor Apartment?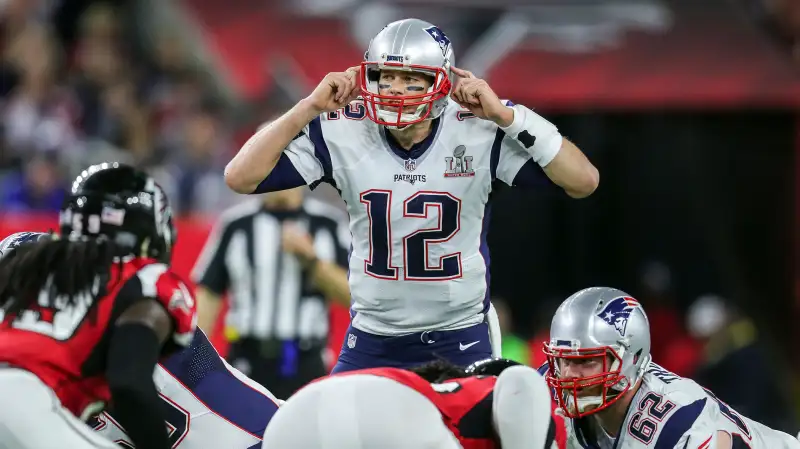 We know that New England Patriots star quarterback Tom Brady was overjoyed to get the #12 jersey he wore during Superbowl 51 back recently after it was stolen in February.
Now it looks like we have an idea how much Brady values anything numbered 12: Coincidentally, it's $12 million.
Page Six's Emily Smith reports Brady and his wife, Gisele Bundchen, had originally put money down for a $20 million five-bedroom apartment on the 11th floor at the posh, 14-story building at 70 Vestry now under construction in Manhattan.
But Brady eventually "decided he had to be on the 12th floor," a source told Smith. "Perhaps Tom is superstitious," or he wanted to celebrate his latest Super Bowl win or the return of his stolen #12 Super Bowl jerseys, the source speculated.
The new unit — a five-bedroom, 5½-bath residence with a 1,900-square-foot terrace — is listed at $32 million. Or $12 million more than the apartment the celebrity couple went for initially.
Forbes currently lists Brady's net worth at $44 million. Bundchen is reportedly worth an additional $30.5 million.
Brady has worn #12 since entering the NFL in 2000; he wore #10 while playing quarterback for the University of Michigan, but was #12 at Junípero Serra High School in California. The number 12 also plays a role in Brady's business ventures. He sells $25 T-shirts, $90 medicine balls, $200 nutrition handbook cookbooks, and more under the TB12 brand name.