Kanye West's Latest Beef Is a $10 Million Battle with Lloyd's of London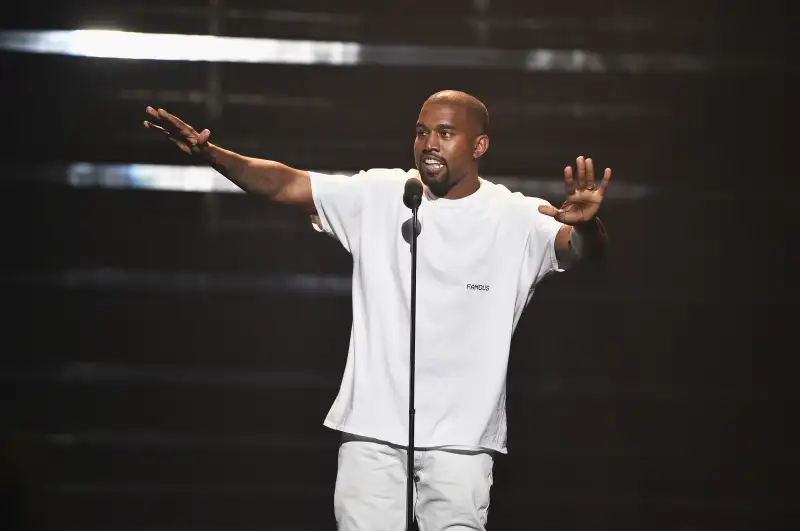 John Shearer—Getty Images for MTV.com
Rapper and musician Kanye West is suing multiple syndicates of insurer Lloyd's (better known as Lloyd's of London) over failing to pay out claims related to his cancelled 2016 tour.
As alleged by West's lawyers, the Lloyd's syndicates have failed to pay out nearly $10 million due under an insurance policy taken out in the event of cancelled tour dates. West's team argues that the rapper suffered from a "debilitating medical condition" that was evidenced by the singer's eight-day stay at Resnick Neuropsychiatric Hospital at UCLA, which forced him to cancel the tour.
The condition was confirmed by "a purported Independent Medical Examination doctor" retained by the insurers, the suit states.
The public got a glimpse into West's mental state last November, just before he cancelled the tour, when he went on a series of rants that included saying he would have voted for Donald Trump and stating he feared fellow rapper Jay Z.
"I've been sent here to give y'all my truth even at the risk of my own life, my own success, my own career," he said, according to Pitchfork. "Jay Z—call me, bruh. You still ain't called me. Jay Z, I know you got killers. Please don't send them at my head. Please call me. Talk to me like a man."
West's lawyers say that Lloyd's is refusing to pay out claims on the grounds that marijuana caused West's condition. Any actions stemming from drug use are usually not covered by the type of coverage West took out, according to the Washington Post. West's lawyers noted that three other insurers have already paid claims related to the canceled tour, NPR reported.
In a prepared statement, Lloyd's declined to comment on the case, but said, in part: "The reputation of the market has been built on meeting our obligations quickly and effectively where a claim should be settled." The insurance market, it said, "will always take steps to find a solution amicable to both clients and insurers where there are disagreements through discussion and mediation."
Lloyd's is known for specializing in insuring "unusual risks," which over the years have included the legs of actress Betty Grable, dancers Rudolph Nureyev and Michael Flatley, and soccer star David Beckham. They've also insured Dolly Parton's breasts and Keith Richards' hands.
It's not clear how much West is worth — he did not make the list of Forbes' top-five wealthiest hip-hop stars in 2017. West was listed as the sixth richest hip-hop star in a 2014 list, when his net worth was estimated at $30 million.