The Rolling Stones Are Making $10 Million a Night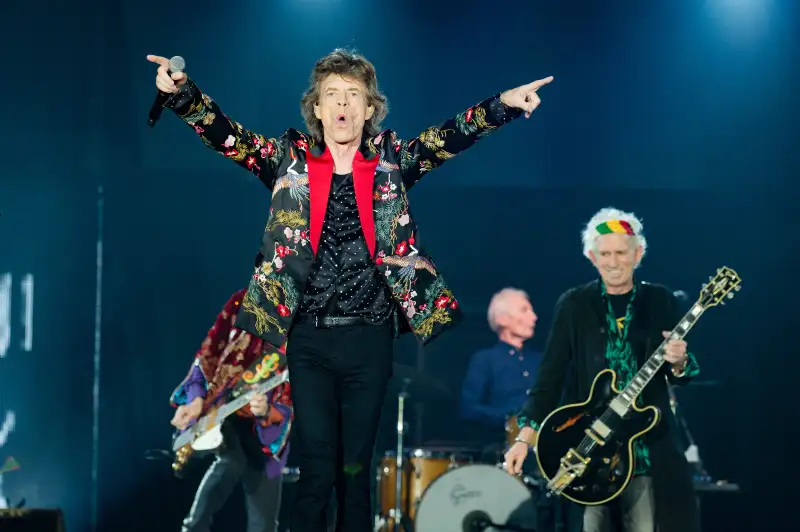 David Wolff-Patrick/Redferns—Getty Images
The average age of the band members is 73 and they haven't had a hit record in two decades.
But the Rolling Stones are making more money on tour per night than any other live music act right now, according to Pollstar, a publication that tracks live events.
The Stones grossed about $10 million per show on their recent 12-city, 14-show "No Filter" tour, selling approximately 63,000 tickets a night at an average price of about $159.
That's about $1.7 million more than current 2nd-place holders U2, who are grossing $8.2 million per show on their current tour. While U2 sells more tickets per night, the average price is only about $115. The Stones have held the No. 1 spot since early November.
"We continue to find the sweet spot," Rolling Stones' tour promoter John Meglen told Pollstar in an interview. "It's not about how much can we charge, it's about how can we find what these seats are worth."
Meglen told the publication he gets direct feedback from fans on the road and that pricing requires a personalized touch, otherwise, he told Pollstar, "you're just treating artists like widgets, and you can't do that."
The Stones grossed approximately $120 million in total for the entire tour, which just wrapped up in Europe, Pollstar said. According to Billboard, the band has the No. 11 and No. 9 all-time grossing tours, with the latter being the "Licks" tour of 2002-2003. It grossed $311 million. The Stones pull in 60% of those sales, according to one expert, which is on the higher end thanks to their legendary status.
Here are the top-10 music acts on tour since September, ranked by how much they make per night:
10. Kendrick Lamar: $1.2 million per show
9. Neil Diamond: $1.4 million per show
8. Ed Sheeran: $1.4 million per show
7. Roger Waters: $2.3 million per show
6. Bruno Mars: $2.4 million per show
5. Guns N' Roses: $2.9 million per show
4. Lady Gaga: $3 million per show
3. Coldplay: $4.6 million per show
2. U2: $8.2 million per show
1. Rolling Stones: $10 million per show