Elon Musk's Net Worth Has Almost Doubled in One Year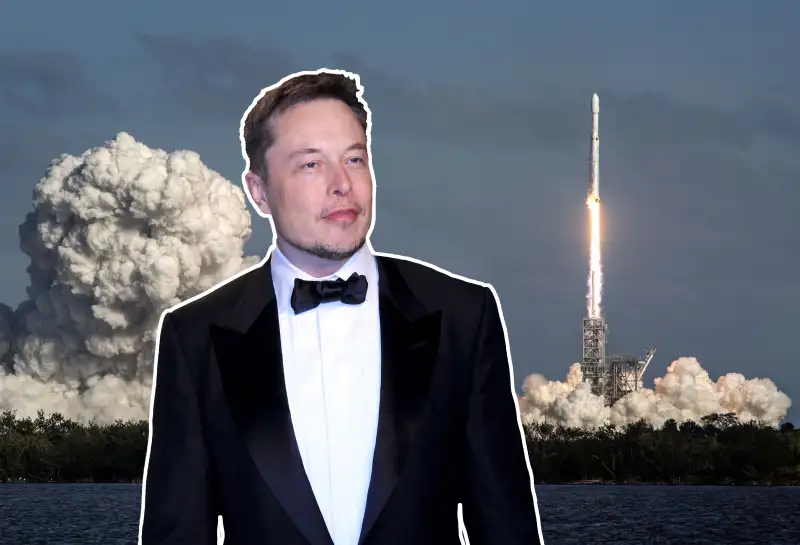 Elon Musk's net worth has reached the stratosphere.
On Tuesday, Musk watched his latest rocket, the Falcon Heavy, successfully launch its cargo at Cape Canaveral in Florida from his position as the 41st-wealthiest person in the world, according to Bloomberg's Billionaire Index.
Bloomberg now puts the SpaceX founder's net worth at $20.9 billion—a 73% increase from February 5, 2017—and counting.
Musk has come a long way since founding his rocket company in 2002, one year before the launch of his electric car company, Tesla. It took another six years for SpaceX to successfully launch the first private jet into orbit, at which point investors began paying much closer attention to the company.
"I felt pretty dammed bad," Musk once told Investors Business Daily about the period prior to the 2008 launch. "It looked like all my companies would die, and my marriage was over."
Today, Bloomberg values SpaceX at $21.5 billion, thanks to a funding round that raised millions in November, according to documents reviewed by researcher Equidate. Musk owns 53% of SpaceX through a trust, per Bloomberg.
Roughly half of Musk's total wealth is derived from Tesla, Bloomberg states. Over the past 12 months, Tesla shares have climbed by about 33%, and the company now enjoys a market cap of $56 billion. Investors continue to debate Tesla's long-term viability, but the company has already confirmed fourth quarter 2017 deliveries stand at 29,870 vehicles–a new company record, according to Electrek.
Bloomberg's formula for calculating Musk's net worth also included a large upward revision in May of last year. The publication now includes the value of Tesla shares that it had otherwise discounted because of their use against loans.
It is likely that the Falcon Heavy's successful launch will spur further investment into SpaceX, which has seen its venture funding accelerate in recent years. Prior to its November funding round, SpaceX announced last July it had raised $450 million. In 2015, the company raised $1 billion from Google and Fidelity.
Musk has set an "aspirational" deadline of 2022 to send cargo missions to Mars.