Warren Buffett and Elon Musk Square Off in a High-Stakes Texas Showdown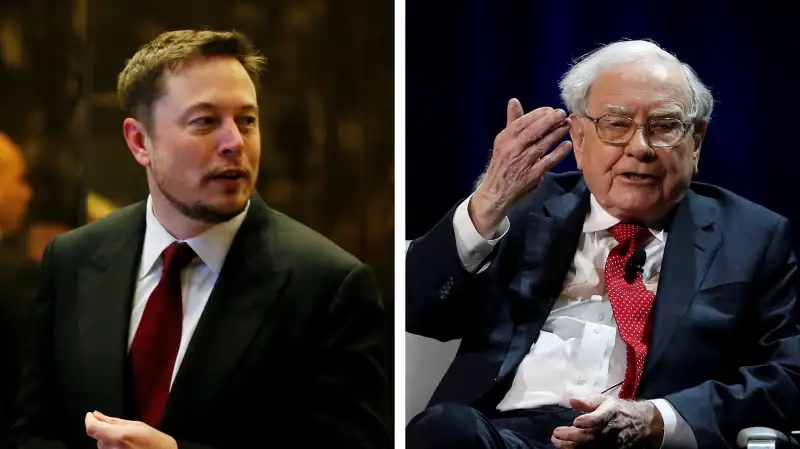 Questions are being asked about how a bill benefitting Warren Buffett-owned companies is being fast-tracked through the Texas legislature despite the fact that the deadline to file new bills had passed.
Right now, Texas laws say that a company that makes vehicles cannot also own car dealerships. But a new bill being pushed by Buffett would lift the rule and allow vehicle manufacturers or their parent companies to own dealerships, as long as dealers are not selling the same type of vehicle the company manufactures.
Buffett owns Berkshire Hathaway Automotive, one of the largest dealership groups in the country, as well as an RV manufacturer based in Indiana. Buffett had thus been in defacto violation of the law in Texas, according to Automotive News.
The Texas Tribune reported that Buffett held a meeting with Texas Gov. Greg Abbott on Monday, April 17. By Thursday, the bill pushed by Buffett, SB 2279, had been unanimously voted out of committee and onto the Senate floor.
But the deadline for filing new bills was March 10.
"Compared to the thousands of other bills slogging through at the Texas State Capitol, SB 2279 was turbo-charged," local TV station KXAN reported.
Groups like the East Texas Tea Party are not happy.
"I do have a problem with a gazillionaire blowing into Texas and meeting with our officials and suddenly a bill gets fast-tracked," said group member JoAnn Fleming told the Tribune. "Republicans all run on being free-market people except where there's an asterisk, and then there's a bunch of exceptions.''
Meanwhile, a bill backed by Tesla, Elon Musk's car company, that would allow automakers to sell cars directly to consumers without involving a network of dealer franchises, continues to be held up by fierce opposition from dealership interest groups.
"Neither in socialist France nor Communist China is this an issue," Diarmuid O'Connell, vice president of business development for Tesla, told the Tribune. "It is only in these four states in the U.S. that it is unambiguously the case that we cannot sell" vehicles directly to buyers. In addition to Texas, Tesla says that Michigan, West Virginia, and Connecticut currently have tough restrictions that stop automakers from selling directly to the public.
A Berkshire rep did not immediately respond to a request for comment.