How a Broke 30-Year-Old Failure Became America's Billionaire Tire King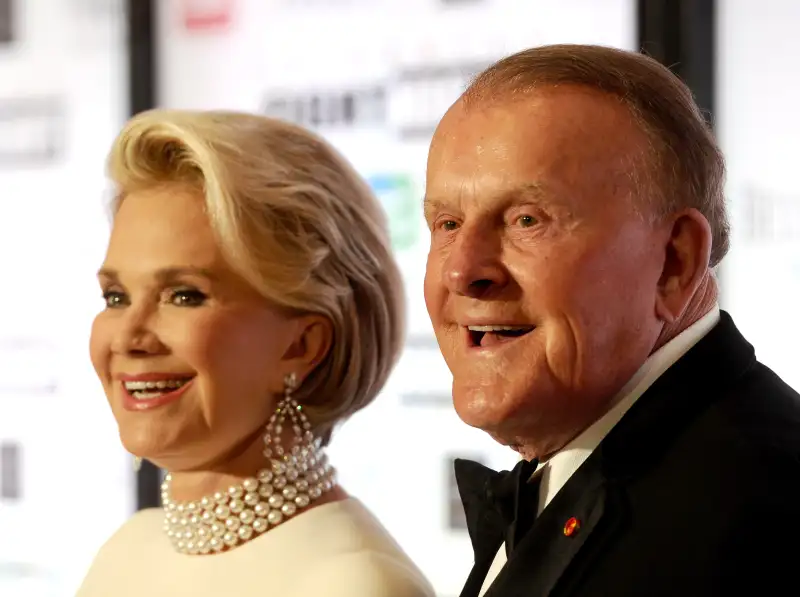 Michael Buckner—Getty Images for CFN
Bruce Halle, the 87-year-old founder and president of Discount Tire, never set out to be a billionaire.
"Initially when I was starting the company, I was 30 years old," he once said in an interview with the trade publication Tire Business. "I was married. We had two children. I was just trying to make a living, you know, trying to buy bread and milk and pay the rent. That's all. I started that way."
Halle founded Discount Tire in 1960 in Ann Arbor, Mich., with what he says was just six tires — two new ones and four retreads, according to the 2012 Halle biography Six Tires, No Plan. Prior to that, he'd subsisted on wages from a Ford plant, car dealership commissions, and benefits from the GI Bill (he served in the Korean War). He also owed $12,000 to Goodyear, and was coming off two other failed ventures.
"I was stuck," he said according to the book. "I had to open the tire business to get myself out of that mess."
Today, Halle is worth $6 billion, according to Forbes, which recently published the latest edition of "The Richest Person in Every State" list confirming that Halle is yet again the wealthiest individual in Arizona. Discount Tire has 940 stores across 33 U.S. states, according to a company representative, employing 18,635 people full- and part-time. That makes it the largest independent tire retailer in the U.S., and by some accounts, the entire world.
Halle told Tire Business that he chose the name Discount Tire for his company simply because "discount" implied a deal.
"Everybody wants a deal," he said.
Discount Tire developed a winning business model by selling off-brand tires to America's growing middle class, as well as offering quality customer service and giving away freebies like no-charge snow-tire changes. Halle opened stores across Michigan and the company became known for quirky ads. In one, Halle and his then-partner, Ted Von Voigtlander, dressed up as Batman and Robin. In others, they pretended to be astronauts or characters from the old TV show "Bonanza."
Halle noticed the growing population in America's Sun Belt, so in 1970 the company opened its first store in Phoenix. He quickly realized the region's potential, not to mention its corporate tax breaks, and moved his family there. But he also acknowledges the role that luck played in the decision.
"It's not because we were brilliant or smart," Halle says in Six Tires , regarding the move to Arizona. "We were just lucky. And it's sometimes better to be lucky than smart, because you're never that smart."
In 1975, Halle decided to keep the company's quirky ad tradition alive by hiring a Scottsdale marketer to produce a TV commercial. The goofball spot highlighted Discount Tire's return policy by showing an old woman rolling up a used tire to a store and chucking it through a window.
Thirty years later it officially became the longest-running TV ad in history, according to Guinness World Records. Halle says in Tires that the ad, while silly, effectively conveyed the company's philosophy: anyone can sell tires, but if they receive poor service, they won't come back.
Between 1979 and 1984, Discount Tire tripled its footprint to 110 stores, expanding throughout the South and mountain states and into California. In 1985 the company opened 30 more stores to finally become the No. 1 independent tire company in America.
Of course, during this period, many other tire competitors companies began to sell or go public. But Halle says he never really considered going down that road.
"We are approached and we won't even talk about it, because if we talk about it, it will start the rumors, and we're not going to sell it," Halle says in Six Tires. "These capital people, with all the money they have to spend they want to buy everything, but you know what they do to companies, they rape and pillage. They really do. It's terrible what they do, so it's not on the agenda. I won't even talk about that."
He also insists on promoting and hiring from within, and eschews the idea of bringing in outside experts.
"I will not go out and hire some MBA graduate from whatever college," Halle told Tire Business. If he was to hire an outsider who has never worked his or her way up through the company, he might as well "drive around to 700 stores and slap every one of my guys in the face—that's literally what I've done to them," he said.
Halle, while astoundingly wealthy, is a practicing Catholic and has a limited taste for luxury. His most fanciful possession is what Forbes describes as "assuredly the most expansive collection of antique tire posters ever assembled." It comprises approximately 360 pieces that include artwork by Toulouse-Lautrec; Leonetto Cappiello, known as the father of modern advertising; and Marius Rossillon, also known as O'Galup and the designer of the Michelin Man.