What Does HQ Stand For? The Trivia App's Founders Aren't Telling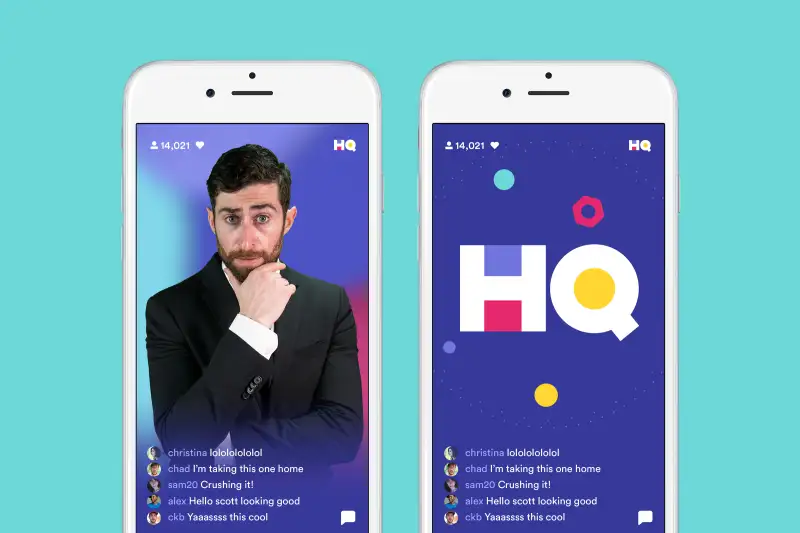 courtesy of Intermedia Labs
There is one savage question that continues to stump even the guys who make the viral quiz show app HQ Trivia: What does "HQ" actually stand for?
In a recent interview on CBS This Morning, co-founder Rus Yusupov said the company didn't have an official answer.
That didn't stop star HQ host Scott Rogowsky, who was seated next to him, from chiming in. "Whatever you want it to be," he said, and then suggested the name "Hard Questions."
In fact, Rogowsky has a habit of teasing HQties about what lies behind the acronym. This week, Rogowsky opened an envelope that promised to reveal the answer ... announcing that it stood for "Humpbacked Quail."
Late last month, Rogowsky offered up an even more improbable answer.
Indeed, it seems to be a running joke among the app's developers to keep players guessing.
However, one user of the site reddit is convinced there is an official answer to the "HQ" conundrum, an answer found buried in the game's software.
"If you capture the packets that are sent to your phone, you will find that the server has "quiz.hype" in its name," LegendaryB3ast wrote, saying that "HQ" thus stood for Hype Quiz.
Still, the company has not confirmed any of these theories. Instead, an HQ rep told Money that the name doesn't stand for anything officially, it just stands for HQ.
HQ is fast approaching 2 million daily users, and recently increased its total pot to $15,000. The app was founded last fall by the co-creators of defunct social media app Vine and just secured a funding round of $15 million that valued the company at as much as $100 million.
This post has been updated to include a response from HQ.