Elon Musk's Latest Offering Will Make Your House More Like a Tesla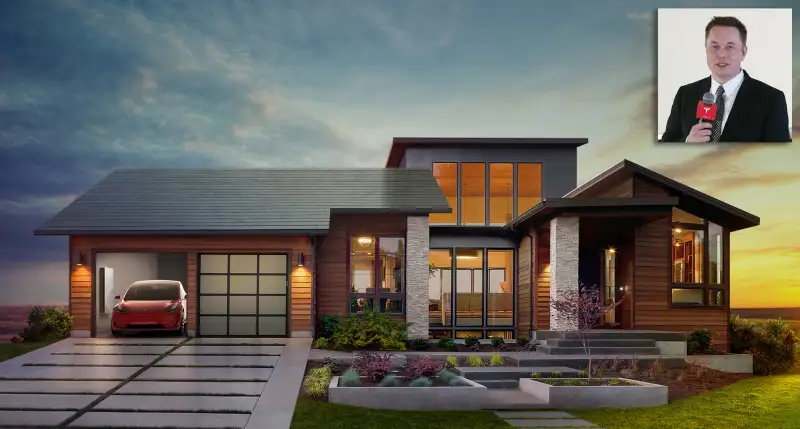 courtesy of Tesla; (inset) Getty Images
If you're wondering why Tesla is now the most valuable "auto company" in America by market cap, look no further than Elon Musk's latest Tweets.
Early Wednesday, the Tesla CEO announced his company would begin selling solar roof tiles, making it crystal clear that Tesla is not merely just another automaker.
Musk announced the tiles were in production six months ago, and in a recent TED talk said that, combined with a soon-to-be-rolled-out Tesla battery pack, they would pay for themselves over their lifetime use.
"Economically it will be a no brainer, and it will look great," he said at the talk.
TIME named Telsa's innovative Solar Roof as one of the "25 Best Inventions of 2016." Musk Tweeted on Wednesday that Tesla will start accepting orders today, and that the tiles would be available worldwide sometime in 2018.
Tesla's announcement is the product of the company's 2016 acquisition of SolarCity, a sister company of sorts of Tesla's — Musk was its chairman — that distributed solar panels.
Tesla shares were little changed Wednesday. But there is likely to be great interest in the roofs — first, if Tesla's Model 3 car rollout, which set records for demand, is any indication. And interest in rooftop solar panels continues to grow. Greentech Media, which tracks the industry, reported that residential solar production climbed 19 percent last year.