These Celebrities Have Already Helped Raise Over $8 Million for Houston Flood Victims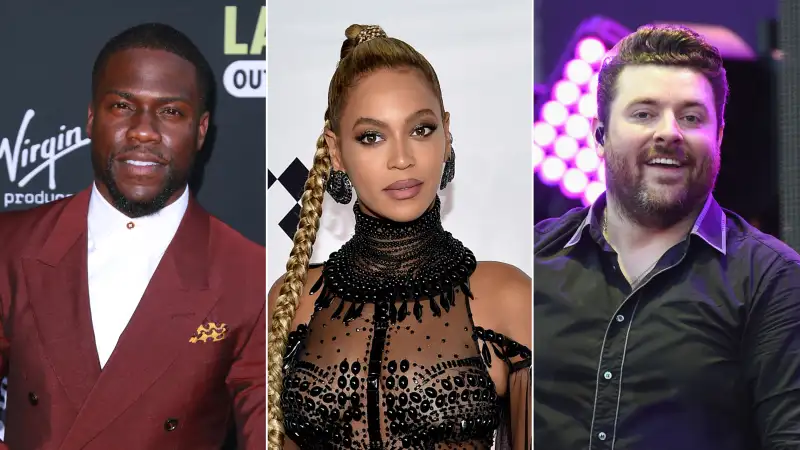 Houston may not be known as an entertainment capital. But it has, in one way or another, launched or advanced the careers of some of America's biggest stars.
And now, as floodwaters continue to devastate the city, many of these celebs are responding with substantial aid pledges.
Houston's most famous native daughter is Beyoncé. In an exclusive statement to the Houston Chronicle, the pop star said she was working with her BeyGood charity team, as well as her local pastor in the city, to figure out the best way to provide relief to residents. She did not disclose how much she planned to donate.
In an Instagram post, rapper Drake, whose earliest U.S. shows took place in Houston and who has a Houston Astros baseball logo tattoo, said he was "working with local relief groups to aid and assist the people of Texas in anyway we can and in the most immediate way possible."
"Houston has truly been a home to me over the last 8 years," he wrote.
Houston Texans All-Pro Linebacker J.J. Watt has had the most successful campaign so far, having raised more than $5.6 million. Watt's campaign reached $200,000 within two hours of launching, the Chronicle reported.
[NOTE: We have updated fundraising amounts since originally publishing this story.]
Other megacelebs are also stepping up as the damage to the region continues to mount.
On Monday, comedian Kevin Hart took to Instagram to launch what he called the Hurricane Harvey Relief Challenge, calling out fellow actors and comedians to each pledge $25,000. So far he's raised nearly $1 million.
In response to Hart's call, Dwayne "The Rock" Johnson said he would donate $25,000, while singer Chris Brown said he would donate $100,000.
Tuesday morning, Kim Kardashian Tweeted that her family would pledge half a million dollars to relief groups.
Country singer Chris Young, who has a house in East Texas, has himself raised over $300,000 through his GoFundMe page, which has set $500,000 as the goal.
After we originally published this story, Sandra Bullock also jumped into the mix, pledging to donate $1 million to the Red Cross's relief effort.
Even though some of these fundraising efforts have only recently gotten underway, and some of the Hurricane Harvey donation amounts have not been disclosed, these celebrity campaigns have already generated over $8 million when added up.
Bloomberg reports that estimates for costs related to Harvey now range from $30 to $100 billion, with almost one-third of casualties uninsured.