How Your Landlord Could Help Give Your Credit Score a Boost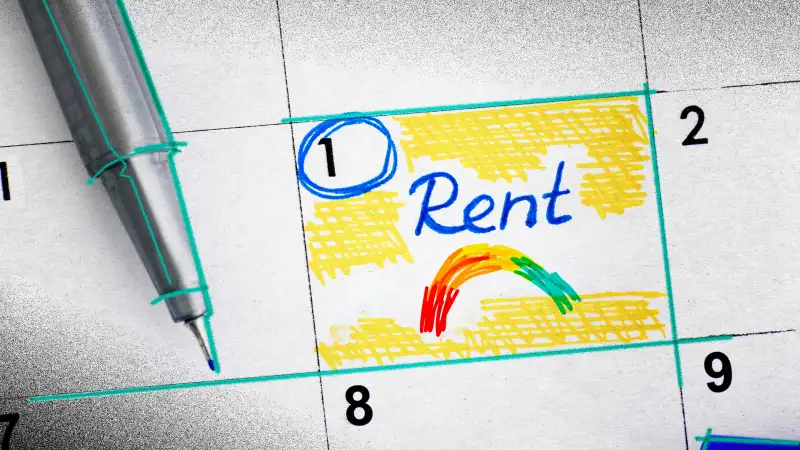 Does your landlord report your rent payments to credit bureaus? It may be beneficial if that happens.
More property managers are reporting tenants' rent payments to credit bureaus — a move that can potentially improve credit scores for some renters.
A new survey from TransUnion, one of the three main credit reporting agencies, shows that there has been an uptick in rent payment reporting from large property management firms over the past year.
If you have a thin credit background or negative items affecting your credit score, it could be beneficial to have your on-time rent payments on record with the credit bureaus. But this rent payment history is less important if you have more established history paying loans and credit card bills on time.
What it means for you
A lot of people don't know if their rent payments are being reported, according to TransUnion, and it may be worth trying to find out. Only 11% of renters think their payment history is getting reported, which is a slight decrease from last year.
On-time rent payments can signal an ability to manage financial commitments, which is why a lender may look favorable at this type of history. (In some lending scenarios, rent payments may not be a factor at all.)
You can ask your landlord if they are currently reporting your rent payments. If they are not, you could request that they start doing it, but be aware that these services typically have costs.
Your credit score and credit history will affect many parts of your financial life, including how much you can borrow, the terms of auto loans and other loans, the credit limit on your credit cards and more. So it's obviously in your best interest to have a high credit score.
Keep in mind
Some major types of credit score models don't factor your rent payments because rental accounts are classified as "non-traditional credit tradelines." In other words, rent is not debt, so rent payments are usually not reported.
But certain newer types of credit scores — VantageScore 3.0/4.0 and FICO 9/10 — can include rent payment history.
FICO 9 and 10 scores, however, aren't as widely used as scores like FICO 8, which the auto industry relies on for car loans. That means the benefits of having your rent payments reported are situational.
More from Money:
8 Best Credit Cards of June 2023
How to Use Rent Payments to Increase Your Credit Score