How to Be a Great Leader, According to 4-Star General and Former CIA Boss David Petraeus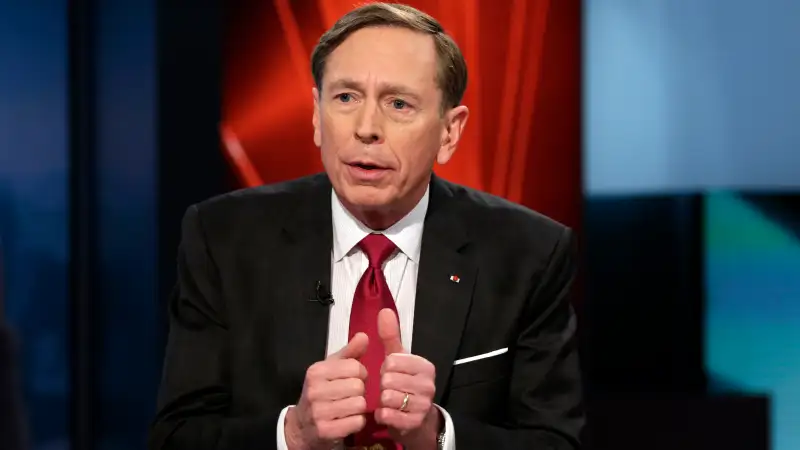 Gen. David Petraeus is a retired four-star general and former director of the CIA. He is currently chairman of the KKR Global Institute.
A great boss provides inspiration, encouragement, counsel, direction, example, energy, and all the other elements needed to help you 'be all that you can be.' A bad boss does the opposite.
I have had many extraordinary bosses, but if I had to choose one, I'd have to select General John (Jack) R. Galvin. He was a true soldier, scholar, and statesmen who provided the elements that make a great boss. He was the kind of leader and individual I aspire to be.
I worked for him personally, initially as his aide and then as a special assistant/speech writer in two subsequent assignments, the final one when he served as NATO's Supreme Allied Commander in Europe. He was very supportive for the rest of his life, providing encouragement, thoughts, and reflections during the toughest days of the campaigns in Iraq and Afghanistan and then after I left government.
Be Curious
In addition to having demonstrated courage on the battlefield and also in the so-called "Battles of the Potomac," he was a tremendous student of history and a true intellectual, one who always demonstrated boundless curiosity and a tremendous love of learning. I'd like to think I embodied those attributes to a degree even before I first worked for him, but he clearly strengthened my conviction about their importance and taught me how to exhibit them in difficult, complex situations.
Engage, Engage, Engage
General Galvin truly sought to support those who worked for him well after they departed, working hard to keep up with them, to assist when needed, and to continue to engage in stimulating exchanges. At a certain point, I realized that even when I was not working directly for him that I was still helping and interacting with him in a variety of ways. We ultimately had a lifelong correspondence, sending multiple-page letters to each other at least once a month.
Be a Positive Force
I learned enormous lessons from him about how to lead and also how to follow. After all, even as Supreme Allied Commander he had bosses. I learned as well about "affirmative – positive – leadership," provision of energy and enthusiasm, the importance of getting the big ideas right, how to deal with adversity and setbacks, and the joy of reading and writing about subjects in which one has keen interest.
Know What Really Matters
He also taught me that service to one's country in important endeavors and the privilege of soldiering with America's sons and daughters in uniform, as well as intellectual stimulation, are worth far more than the loftiest of salaries. We both agreed strongly with Teddy Roosevelt's observation that "life's greatest gift is hard work worth doing." – Edited from an interview with Chris Kornelis