Lin-Manuel Miranda on What Hamilton Taught Him About Money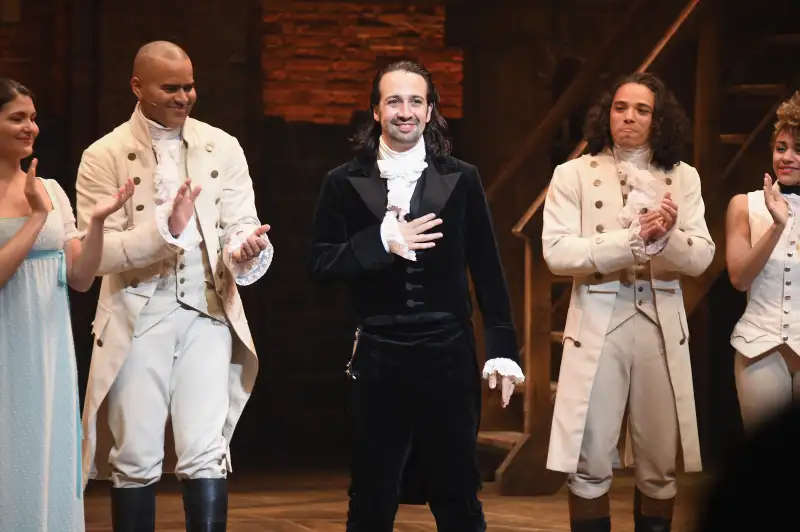 Nicholas Hunt, Getty Images
Even outside of his turn playing the United States' first Treasury Secretary Alexander Hamilton, Lin-Manuel Miranda knows a bit about money.
In the first year of the hit musical Hamilton's run on Broadway, Miranda made at least $6.4 million, the New York Times reports. And his wealth will only grow as the musical continues its Broadway run and opens more productions elsewhere.
Learning new lessons on personal finance and financial literacy, Miranda shared the importance of financial planning in a recent interview with Morgan Stanley.
"To educate yourself about personal finance is to empower yourself with the resources and tools needed to help you achieve your goals: whether it be owning your own, starting a business, making a living off of your passions, providing for a family, having a healthy relationship with money, or paying it forward," Miranda said.
When he first started his career, Miranda relied on his father's financial advice. Miranda's father, Luis Miranda, Jr., helped the actor co-sign the mortgage on his first apartment.
Miranda says the most important lesson he has learned about money was one he learned while writing Hamilton, and attempting to get inside the head of Hamilton himself.
"In writing about Alexander Hamilton, I had to learn a great deal about the birth of our financial system," Miranda said. "He intuitively understood that if the states are tied together financially, we begin to transcend our colonial mindset and thinking of ourselves as one nation. I'd never thought of money as a unifying or stabilizing force prior to telling his story."