5 Things You Could've Spent Your March Madness Pool Money On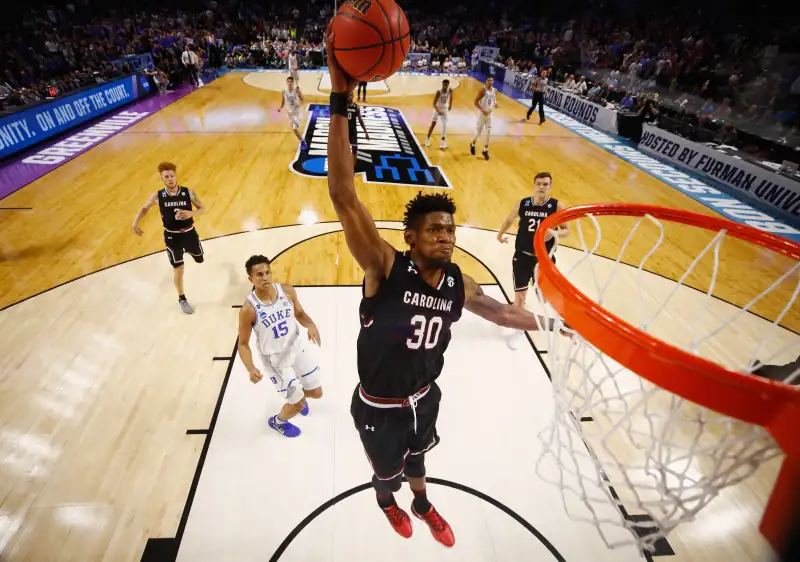 Gregory Shamus, Getty Images
Americans are betting more money than ever before during March Madness this year.
New estimates from the American Gaming Association (AGA) show basketball fans spent at least $10.4 billion betting on the 2017 NCAA tournament. That's 13% more than they spent in 2016 (and larger than the GDP of some small countries).
About 40 million people filled out a total of 70 million brackets this year, spending, on average, $29 per bracket. Almost all of this is illegal, with only 3% of the total bets wagered legally in Nevada sports books. The other 97% comes in the form of illegal bookers or casual office pools.
"It's become very ubiquitous," says Erik Balsbaugh, vice president of public affairs at the American Gaming Association. "Everyone is betting on March Madness. They love it. It's like America's apple pie."
But what if Americans spent that money elsewhere?
Here are five (legal) March Madness-inspired things Americans could've spent their money on this month instead:
CBS All Access pass to watch March Madness
Betting on March Madness is only really fun if you can watch the games, right? For $6 a month, you could watch March Madness (and other CBS shows) live.
A gym membership
Watching spirited college athletes run around a court can inspire some to hit the gym. Though some memberships can be costly, others can provide just want you need for an affordable price. Planet Fitness offers a membership for just $10 per month. Lace up your shoes and get out there.
Team merchandise
Each college team is bound to capitalize off its success in March Madness. And some commemorative gear is already for sale for under $25.
Just a tip: Wait until the tournament is over to buy your school's shirt. If your team wins, you'll want the championship shirt — not the Elite Eight one.
A basketball hoop for your office
Standing desks are so last year. Dodging your boss while streaming March Madness in the office is not as fun as dunking on them. An indoor basketball hoop can be bought for just under $20.
A round of drinks
Buying a round of drinks for you and your friends could be a great way to celebrate (or commemorate a defeat). Packed bars can often have food or drink deals during March Madness — and without your money spent on betting, you're free to buy a round for your friends.
(But, let's face it: whoever wins their bracket pool can buy a round next time.)