The NCAA's March Madness Live Site Has an Emergency 'Boss Button'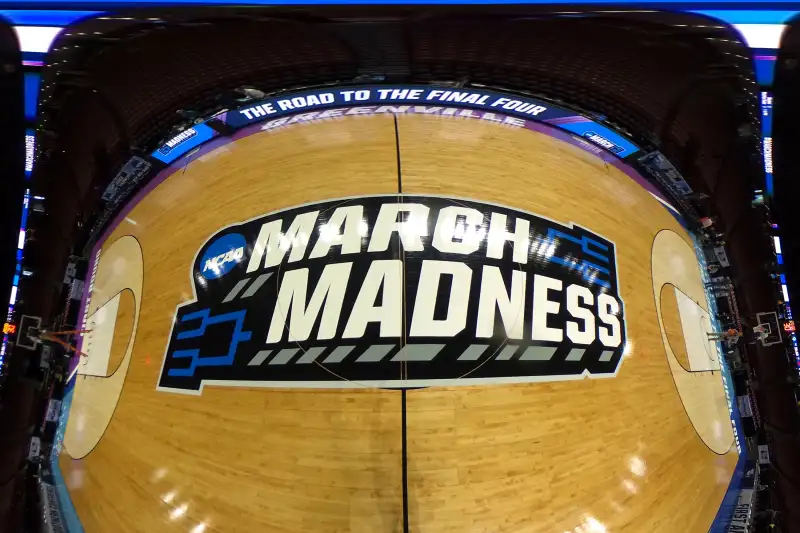 Trying to watch March Madness at work but don't want your boss to see? The NCAA has you covered.
The NCAA has continued a decade-long tradition of including a "Boss Button" on its March Madness live streaming website. With just one click, the button will immediately change your screen from basketball to what appears to be a Powerpoint page filled with charts.
Used for computer games or other programs, a "Boss Button" is a shortcut that can hide the program quickly — and, in this case, make the screen fill with something that looks more productive.
The NCAA's Boss Button webpage also includes options for those hoping to hide their March Madness streaming in class and at home. The page is sponsored by Sony's PlayStation Vue, and notes alluding to March Madness are included throughout it.
"A successful work environment is built on mutual respect and cooperation," the first Powerpoint slide reads. "Especially when you're watching basketball instead of working on your status report for the 3:00 team meeting."
The button is located on the top right hand corner of the NCAA live streaming website.
The NCAA began the tradition of including a "Boss Button" on its March Madness website in 2006, Quartz reported. In the past, the button led to fake Excel spreadsheets, Powerpoints and emails.
The NCAA began adding sponsors to the "Boss Button" site in 2009, according to BuzzFeed. Past sponsors include Comcast and Buick.
The 2017 NCAA Tournament officially began Tuesday and will continue throughout the weekend.