How to Watch 2017 NCAA March Madness Live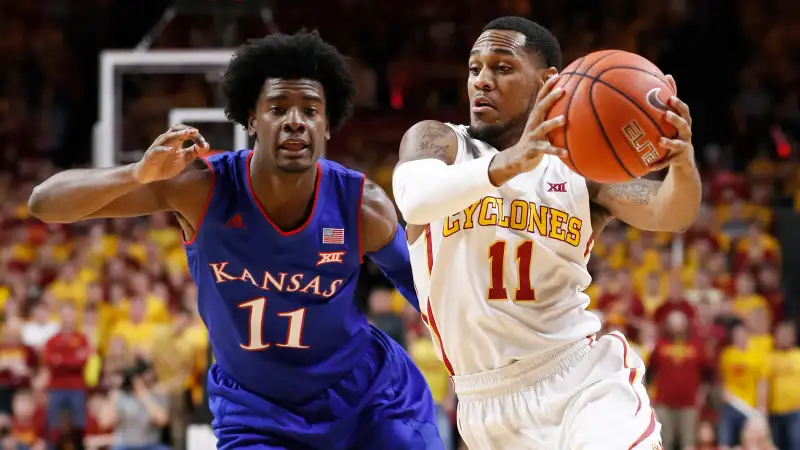 The month of madness is here.
The college basketball extravaganza officially starts Sunday, with officials announcing the 68 teams that will be participating in the 2017 NCAA March Madness men's basketball tournament. As in years past, broadcasting of the month-long event will be split among four television stations: CBS, TNT, truTV, and TBS.
CBS kicks off with Selection Sunday on March 12 between 5:30 p.m. and 7 p.m. ET. The event will also be streamed via NCAA.com.
Here's your guide to watching the rest of the March Madness tournament live this year (all times ET):
Broadcast and Cable TV
truTV will air the NCAA First Four games live on Tue., March 14 and Wed., March 15. Both sets of coverage begin at 6 p.m.
CBS will cover the Sweet 16 matchups on Thu. and Fri., March 23-24, and also cover the Elite 8 games on Sun., March 26 starting at 2 p.m. The station also has exclusive coverage of the Final Four on Sat., April 1 between 3 and 6 p.m., and the National Championship on Mon., April 3 starting at 8:30 p.m.
Like CBS, TBS will also air the Thu. and Fri., March 23-24 Sweet 16 games. But it has split the Elite Eight games with CBS, with TBS airing the Saturday, March 25 games starting at 6 p.m.
The first- and second-round matchups lasting from March 16 to March 19, will also be split among the four channels, including TNT.
Online
If you're not keen on flipping through channels, NCAA.com will live stream all events on a page called NCAA March Madness Live. For viewers on the run, the NCAA has app versions of the live stream for Apple and Android.
But all those options come with a caveat: NCAA March Madness Live will only offer a three-hour free pass to the games, before prompting users to log in with their TV provider.
Viewers can also access March Madness Live on their Amazon Alexa, Xbox, Amazon Fire tablets, Apple TV, Chromecast, and Roku.