How to Help Victims of Hurricane Maria in Puerto Rico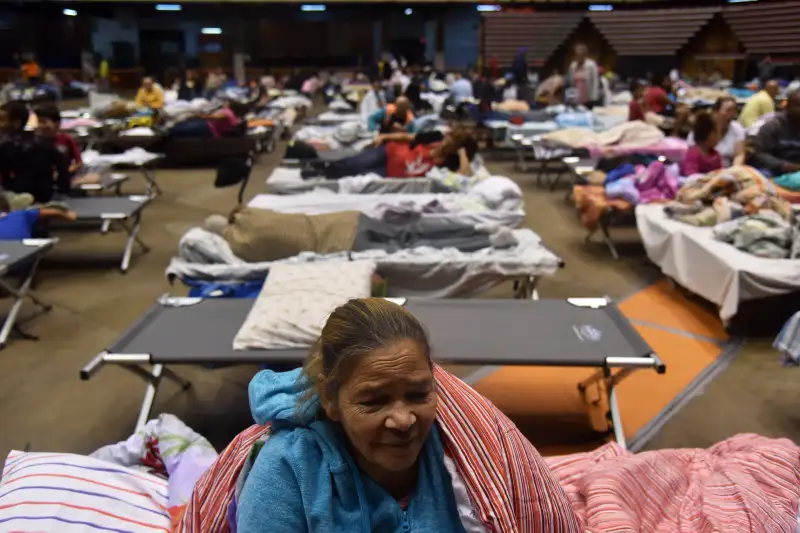 HECTOR RETAMAL—AFP/Getty Images
Puerto Rico this week was rocked by Hurricane Maria, a Category 4 storm and the strongest to hit the area in 80 years. Maria hit Puerto Rico just days after Hurricane Irma also affected the island.
Hurricane Maria killed at least one person in Puerto Rico, Gov. Ricardo Rosselló told CNN. Meanwhile, all of Puerto Rico's 3.5 million citizens are without power. Flood warnings are still in effect there, according to the National Weather Service. Meanwhile, the hurricane season is only about halfway over.
Puerto Rico is receiving some federal funds to aid in the cleanup process. But other organizations are also opening up their own hurricane relief funds in the hopes of bringing food, water, and shelter to those affected by Hurricane Irma and Hurricane Maria.
Here's how you can help.
Catholic Relief Services
The organization, which says that just 6% of its funds went to overhead costs in 2016, is accepting donations for families in the Caribbean Islands, Haiti, Cuba, and the Dominican Republic.
CRS is also preparing to respond to Hurricane Maria. It's expected to help provide shelter, water, tarps, tents, kitchen kits, and more.
Save the Children
The international organization focused on the welfare of children has set up a Hurricane Maria Children's Relief Fund. Ten percent of funds received will go toward the organization's emergency reserves.
UNICEF
The United Nations Children's Fund is also accepting donations for those devastated by Hurricane Irma, Hurricane Maria, and the recent earthquakes in Mexico. The fund largely focuses on children.
Unidos Por Puerto Rico
The organization, United for Puerto Rico, developed by the commonwealth's First Lady Beatriz Rossello, is working with local businesses to aid those affected by Hurricane Irma and Hurricane Maria.