McDonald's Has 250,000 Jobs to Fill — and It Wants to Hire Older Americans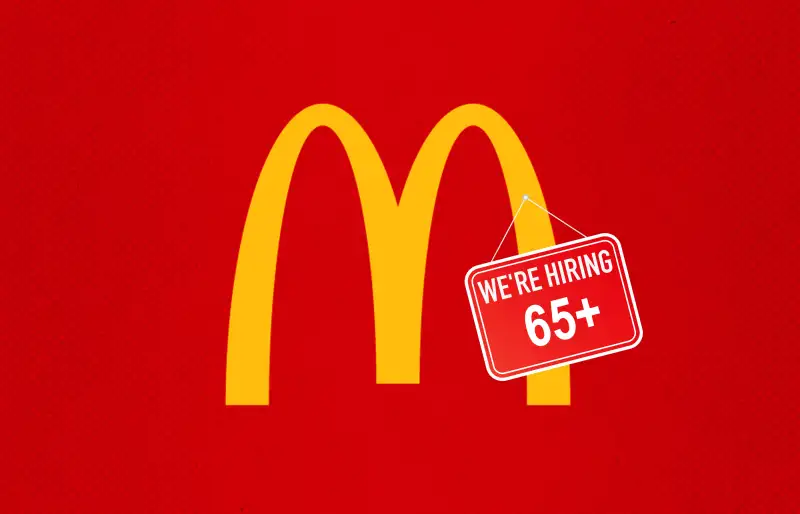 Photo illustration for Money by Sarina Finkelstein; (logo) courtesy of McDonald's; Getty Images (2)
McDonald's is on a hiring spree for the summer, and the fast-food giant is targeting a specific demographic: older Americans.
The company is partnering with AARP to help fill more than 250,000 openings this summer, with positions ranging from cashiers on the opening shift to manager roles.
The jobs themselves will be posted on AARP's job board, where prospective employees can search to find openings at nearby McDonald's locations. McDonald's and the AARP Foundation will also launch a program in five states to help connect lower-income employees to openings in their area.
The effort comes amid a tight labor market with a national unemployment rate of 3.8% and reflects an increasingly older workforce as Americans are living longer and working longer. The percentage of Americans ages 65 and older has grown significantly over the last decade. And that trend won't slow anytime soon: Americans ages 55 and older will comprise 24.8% of the U.S. workforce by 2026, according to projections from the Bureau of Labor Statistics. That's a significant jump from 16.8% of the workforce in 2006.
"People all over the country are facing challenges that are driving them back into the workforce and we need to connect them with employers that provide respect, dignity and opportunities for advancement and connection," says Ron Painter, president of the National Association of Workforce Boards, in a press release. "It's encouraging to see McDonald's stepping up to the challenge."
It's hard to imagine a minimum wage job can solve the financial difficulties faced by older Americans. But the added income can certainly help. The average salary for a McDonald's employee, of course, depends on a person's position and location. For employees working at corporate-owned locations, the average pay is more than $10 an hour, according to the company. Franchises set their own wages.
McDonald's employees have long been at the center of a national movement to raise the minimum wage. Last month, the company vowed to no longer lobby against a minimum wage increase at the federal, state, or local level. "The conversation about wages is an important one; it's one we wish to advance, not impede," said Genna Gent, McDonald's vice president of government relations, in a letter in March.