How to Watch the Virginia vs. Texas Tech 2019 National Championship Game Online for Free Tonight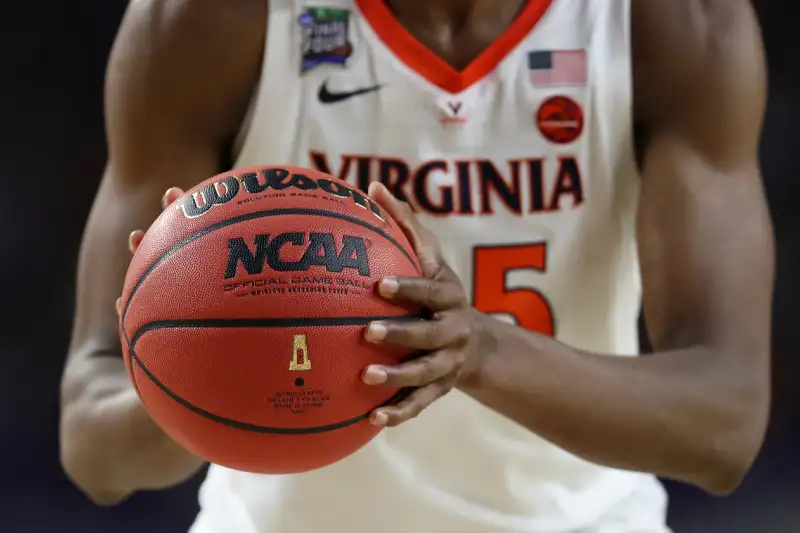 Streeter Lecka—Getty Images
The 2019 March Madness tournament title will be determined tonight when the Virginia Cavaliers and Texas Tech Red Raiders meet at the U.S. Bank Stadium in Minneapolis.
The NCAA National Championship game of Virginia vs. Texas Tech marks the end of another exciting March Madness tournament. The 1-seeded Virginia landed in the title game with a thrilling 63-62 win over Auburn, and the 3-seeded Texas Tech handily beat Michigan State, 61-51, in Final Four games on Saturday.
Both UVA and Texas Tech will make their first-ever National Championship title game appearances tonight, with tipoff scheduled at 9:20 p.m. ET.
Here's everything you need to know about how you can watch the 2019 March Madness championship game for free online or on TV tonight.
What channel is the March Madness championship 2019 game on TV?
The NCAA National Championship game will air on CBS tonight — April 8 at 9:20 p.m. ET, from Minneapolis.
You should be able to access CBS on your TV if you have any basic cable or live TV package. If not, you still have time to get your TV in order before the big game. Digital TV antennas can also get you access to CBS, as well as other networks, and cost around $20 to $40. For the most part, you can use these antennas to access TV channels for free — without a cable subscription.
How can I watch the March Madness championship 2019 game online for free?
You can watch the 2019 March Madness championship game without a TV, too.
The NCAA offers a free live streaming option called March Madness Live. You can access it online or through an Apple or Android app. As Money's Brad Tuttle notes, this free streaming option only lasts for about three hours before you may be prompted to sign in with a participating pay TV account and password. (College basketball games have two 20-minute halves, with a 15-minute half-time, so it's likely the game wouldn't exceed three hours unless it went into overtime.)
There are also a number of live-streaming options you can use if you already have a subscription or through a free trial. CBS, which is airing the game tonight, has a streaming platform called CBS All Access. It costs $5.99 per month, but you can also try out a one-week free trial of the platform.
Live-streaming platforms like YouTube TV ($40 per month), Hulu + Live TV ($44.99 per month), DirecTV Now ($50 per month), FuboTV ($44.99 for first month, $54.99 per month), and Playstation Vue ($44.99 per month for cheapest plan), have packages that include CBS, too. Each service also has some sort of free trial lasting several days to a week, so if you register today you can stream the March Madness championship for free tonight.
Of course, if all else fails, you can always hit a sports bar to watch the NCAA National Championship 2019 game.