Uber and Lyft Drivers Are on Strike Today. Here's Where Riders Are Affected — and How Long It Will Last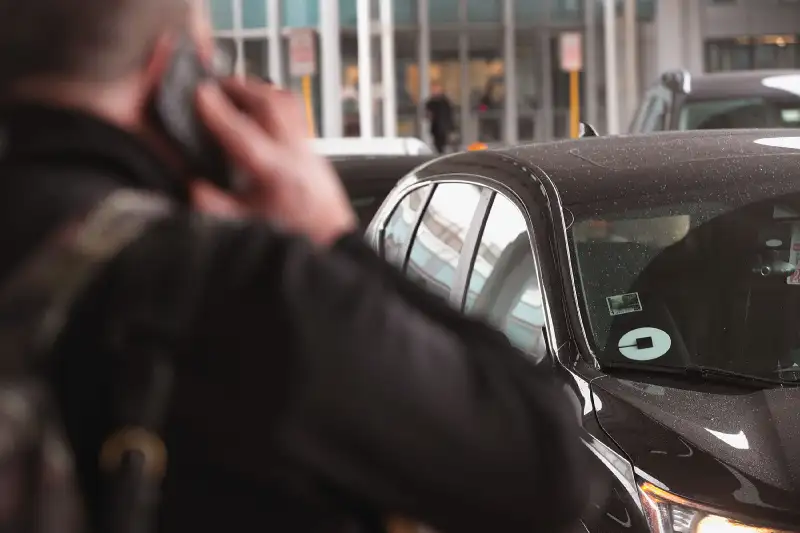 If you're having trouble ordering an Uber or a Lyft today, you're not alone.
Ride-sharing drivers across the country are going on strike today to demand better wages, better benefits, and basic workplace protections ahead of Uber's highly anticipated initial public offering this week. That means passengers, like you, may need to find an alternative mode of transportation.
The strikes, which vary in their length, are taking place in a number of major cities. Drivers in Los Angeles, Boston, and San Diego are going on strike for a full 24 hours, while those in Georgia and San Francisco are doing so for 12 hours. New York City-based drivers are staying off their apps during the 7 a.m. to 9 a.m. morning rush, and others in cities like Chicago, Philadelphia, and Washington, D.C., among other cities, will hold protests and rallies.
In those cities, it's possible passengers could see higher prices, too. Uber's and Lyft's surge pricing models are based on demand for drivers and riders — so fewer drivers on the road could mean higher prices for passengers. (Uber declined to speculate on the impact of these strikes, and Lyft did not respond immediately to a request for comment.)
"The hope is this type of organizing will evoke the humanity in these corporations and treat us like human beings," says Mohammed Raza, an Uber driver based in Southern California whose father also drives for the company.
It's a coordinated effort among drivers across the country — and in the United Kingdom — and organizers say it's possible more drivers will opt out of using their apps in different cities to show solidarity. Drivers are hoping the day of action will encourage ride-sharing companies to raise wages, offer perks like retirement benefits and health insurance, and be more transparent in their policies and how they will impact drivers. Those issues, drivers say, also impact passengers. Drivers who spoke with Money this week described how working longer hours and barely being able to afford car fixes or payments could impact the safety of passengers.
These efforts come just ahead of Uber's expected valuation of $91 billion when the company goes public later this week.
"Uber is built on the sweat of its drivers," says Felipe Martinez, a Boston-based Uber driver who is organizing efforts there. "All of us drivers are standing up for ourselves."
Drivers aren't granted typical workplace protections like overtime pay or the minimum wage due to the fact that both Uber and Lyft classify them as independent contractors, rather than employees. That's a focal point of Uber's business model, as the company detailed in its S-1 filing last month, and recognizing drivers as official employees "would incur significant additional expenses for compensating drivers." In that same filing, Uber also warned that driver dissatisfaction will likely increase due to cuts on driver incentive programs. The company did, however, gift more than $300 million one-time cash rewards to more than 1.1 million employees ahead of its IPO.
A slew of wage cuts over the years, however, has left a substantial mark on some drivers who have used the ride-sharing app as their main source of income. Four years ago, Mostafa Maklad, an Uber driver based in San Francisco, says he made between $500 to $600 a day — or even as much as $900 a day — while driving 40 hours a week. Now, he drives closer to 70 to 80 hours a week while earning up to $300 a day. He worries about fellow drivers who can't afford health insurance on their current wages and others who are stressed and worn out while driving long hours each week.
"I stuck with this job because I loved the flexibility of it almost four years ago," Maklad says. "Nowadays, we don't have flexibility anymore. They keep decreasing how much money they give drivers, and that's forcing all drivers to drive as many hours as they can."
"We should be treated with dignity and get better paid," he adds.
You can learn more about the planned protests and strikes here, and more about how Uber's IPO is poised to impact drivers here.