Uber Just Made It Easier for You to Tip Your Drivers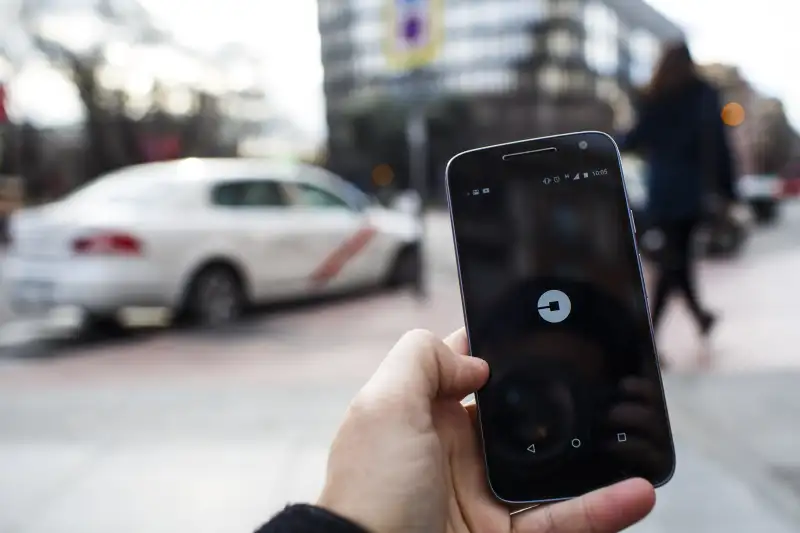 Bloomberg—Bloomberg via Getty Images
Uber is now allowing passengers to tip their drivers — a decision that reflects a larger effort from the ride-hailing company to rebrand its image.
Starting Tuesday, Uber customers in Seattle, Minneapolis and Houston are able to tip their drivers — and the option will be available in all U.S. cities by the end of July, the company announced in an e-mail to drivers on Tuesday.
Uber has long avoided adding a tipping feature — which has been available on competitor Lyft's app. But the company is in the middle of a brand overhaul following revelations of sexual harassment at the company.
Riders won't be required to provide a tip, but can choose from different suggested tip amounts or enter their own amount.
Here's how drivers can start accepting tips: Update or download the most recent version of the Uber Driver app, close and restart the app, and then tap "Accept Tips." The tips are automatically added to the total earnings for each driver, and no service fees are applied to them, the company said. Drivers can accept tips for any kind of trip they take — ranging from uberX trips to UberEats deliveries.
In an April 2016 blog post defending its stance on tipping at the time, Uber said it's "better for riders and drivers to know for sure what they would pay or earn on each trip  —  without the uncertainty of tipping."
But tipping isn't the only financial benefit drivers will now receive. As part of what Uber is calling the "180 Days of Change," the company said it make will "major improvements" for drivers over the next six months. Though not every change has been announced, Uber will also shorten its cancellation window to two minutes from five minutes — making it less likely users will cancel rides they've already booked — and drivers will get a portion of Uber's "teen fare," which parents can use to organize rides for their teenage children.
Last week, Uber released a number of recommendations as a result of an internal investigation led by former U.S. Attorney General Eric Holder, which included guidance on adopting a zero-tolerance policy on harassment and discrimination, and conducting reviews of its pay practices. Citing his mother's recent death, Uber CEO Travis Kalanick announced he would take an indefinite leave of absence from the company last week.