1 Out of Every 12,000 Residents of This City Is a Billionaire — More Than Anywhere Else in the World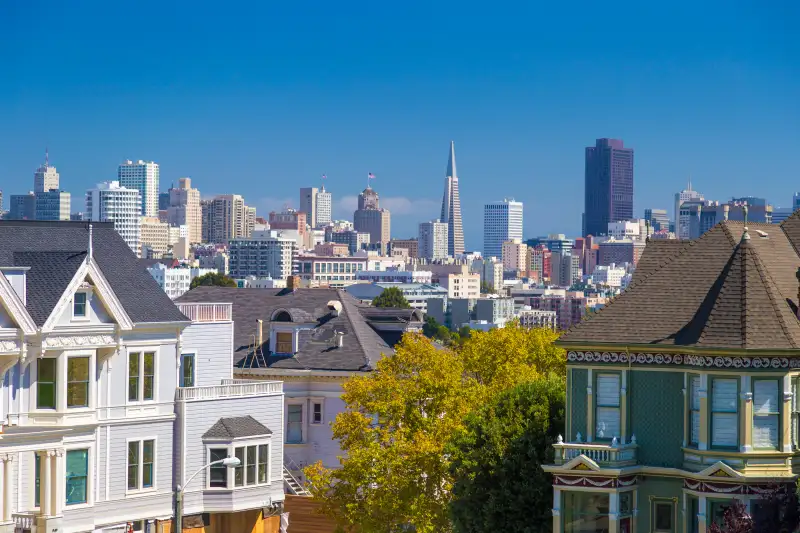 There's a better chance you'll bump into a billionaire in this Bay Area city than anywhere else in the world.
Bolstered by its transformative tech industry, San Francisco has the most billionaires per capita than any other city, according to a new study from Wealth-X that measures the number of billionaires and where they live in the world. For every 11,612 people in San Francisco, the study says, there's one billionaire. And that's a much smaller ratio than the second most billionaire-dense city. In New York City, there are 81,211 inhabitants for every one billionaire.
San Francisco's proximity to Silicon Valley and relatively small population size compared to other major cities are what makes it so dense with ultra-wealthy individuals, explains Maeen Shaban, director of research and data analytics at Wealth-X. While the ever-growing tech industry is based around the Bay Area, which ranges from San Jose to Mountain View to Palo Alto, many tech leaders choose to reside in San Francisco and commute to those areas or open offices in the city itself, Shaban says.
The Bay Area city is responsible for a significant percentage of the growth in American billionaires over the last several years, including nearly a quarter of the growth in U.S.-based billionaires last year, according to Wealth-X's 2018 report. (This year marks the first time Wealth-X has included billionaire density in each city in its annual report.)
But as San Francisco's billionaire population grows, income inequality increases, too. San Francisco had the sixth highest level of income inequality of all cities in the U.S., and the metro area had the third-highest, according to a 2018 study from the Brookings Institute. Housing shortages and growing rates of poverty in San Francisco have increased the city's homelessness rates in recent years, for example.
This week, the dichotomy between the rich and the struggling in San Francisco has been front and center. Uber, the ride-hailing app company based in San Francisco, is readying for what's expected to be a historic initial public offering this week. While the IPO stands to make a number of Uber executives richer, drivers in the city and elsewhere worry about the IPO's adverse impact on driver's pay and lack of benefits as the company continues to cut wages while aiming for profitability.
Thousands of Uber and Lyft drivers protested around the world Wednesday to address these issues. Drivers in San Francisco rallied in front of Uber's headquarters in the city, demanding better wages, more transparency about pay practices, a seat at the table, and more.
"Living in San Francisco is expensive, and with adding more and more millionaires and billionaires to the city, everything will be more and more expensive," says Mostafa Makland, a San Francisco-based Uber driver who participated in the strike Wednesday. "Uber's CEO got paid almost $50 million last year. Drivers have to sleep in their cars, while [executives] go live in their mansions."