Uber Could Be Worth $100 Billion After Its IPO. Here's Who Stands to Make the Most Money
Money is not a client of any investment adviser featured on this page. The information provided on this page is for educational purposes only and is not intended as investment advice. Money does not offer advisory services.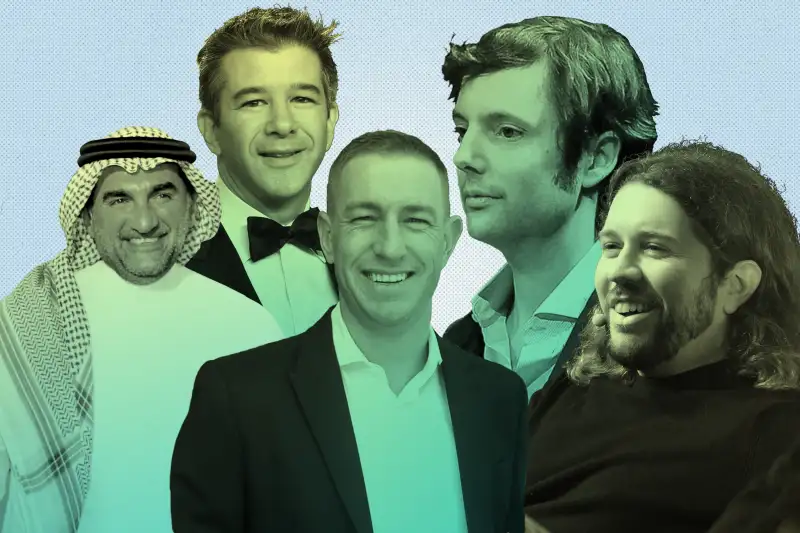 Photo illustration for Money by Sarina Finkelstein; Getty Images (3); Alamy (1); Shutterstock (1)
This is already turning out to be a blockbuster year for IPOs. Just two weeks after rival Lyft debuted on the public markets, Uber is now gearing up for one of the largest initial public offerings of all time. The company filed its IPO prospectus with the SEC on Thursday.
Uber's last round of private equity funding was in August, raising about $500 million from Toyota at a $72 billion valuation. Now, as the ridesharing behemoth prepares to go public, it's seeking to raise about $10 billion in a deal that would value Uber at $100 billion – slightly below prior estimates of $120 billion last year. The company is now poised to make its Wall Street debut within the next few months.
Here's who'd make the most money from the upcoming IPO:
1. Matt Cohler
Uber's largest shareholder, Cohler is a well-known Silicon Valley venture capitalist. He's a general partner on the board of venture firm Benchmark Capital, one of Uber's earliest and biggest private investors. Through the VC firm, he owns more than 150 million shares – or 11% of the company. That could be worth up to $11 billion after the IPO.
2. Travis Kalanick
Uber's co-founder and embattled former-CEO, Kalanick was booted from the company in 2017 amidst a host of controversies. However, he still owns 117.5 million shares of Uber, making him the company's largest individual shareholder. With his remaining 8.6% stake, worth close to $9 billion after the company goes public, Kalanick would become one of the world's 200 richest people.
3. Garrett Camp
Camp is actually Uber's original founder. He created the app, which then attracted the interest of his friend Kalanick, who invested in the company and became its second CEO. Camp has been on the board since the early days, and is currently the company's second-largest individual shareholder. His nearly 82 million shares – or 6% of the company – could be worth up to $6 billion after the IPO.
4. H.E. Yasir Al-Rumayyan
Al-Rumayyan is the managing director of the Saudi Arabia Public Investment Fund – which invested $3.5 billion in Uber in 2016. As a big investor in the company, he now sits on Uber's board. Through the Saudia Arabia fund, Al-Rumayyan owns nearly 73 million shares of Uber, or 5.4%. After the IPO, that stake would be worth over $5 billion.
5. Ryan Graves
Graves joined Uber as the company's first employee. What's more, he got the job by answering a tweet from Kalanick asking for tips. Kalanick followed up with Graves, who for a brief time became Uber's first CEO in 2010. He served as Senior Vice President of Global Operations for a time, and although he has since left the company, remains on the board of directors. He owns almost 33.2 million shares – 2.4% of the company, which will be worth almost $2.5 billion after Uber's IPO.
Others
Several noticeable companies and individuals also own Uber shares. Google, for instance, owns just over 5% of the company. The biggest overall stakeholder is SoftBank – who own a 16.3% stake amounting to 222 million shares.
Other members on the board of directors include: Current Uber CEO Dara Khosrowshahi (196,000 shares), media mogul Ariana Huffington (22,000 shares), and former CIT Group Chairman and CEO John Thain (130,000 shares).
While all of these insiders look set for big payouts from Uber's IPO, they will have to wait six months before selling shares, thanks to the post-IPO lockup period. The market could swing wildly during that period, however, which may leave some shareholders on edge. Rival Lyft is a case in point: its stock is trading well below its initial $72 IPO price from last month after a rocky start.