New Lincoln SUV Puts You in the Lap of Luxury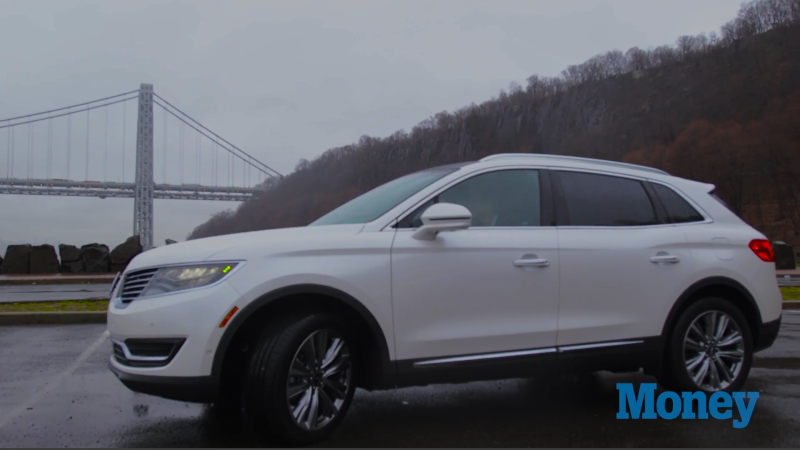 You think Lincoln and you think luxury. Well, at least you're supposed to think that. And that has been the brand's strategic challenge over the last decade: Not enough younger buyers had that nameplate in their heads when they were splashing out lux bucks for SUVs such as Audi's Q5, the Lexus RS, BMW X5 or Cadillac's SRX.
The redesigned 2016 MKX will go a long way to getting Lincoln a seat at the table in this segment, and it's one every carmaker lusts for. And the seat is a good place to start. It's where a car makes a first impression on you (and vice versa, I suppose). Consider me impressed.
Granted, I was driving an MKX "Black Label" model that wraps you in high-quality leather and walnut in the cockpit and includes a 22-way powered seat that adds $1,500 to the base price of $47,650. Who knew a seat could be adjusted 22 different ways—not to mention have a massage function? At that price for a seat, they should throw in an opera, but this is one great chair and makes a good case for the upgrade, especially if you have one of those long commutes. There's also a "luxury package," which adds $4,400 and includes a Revel audio system with 19 speakers. That would be a lot of speakers.
So far so good, and I haven't even started the engine. On the 2016 model there's a new engine choice, too, Ford's 2.7-liter V-6 EcoBoost power plant (a $2,000 option), which generates a sprightly 335 horsepower. That's 30 h.p. more than the standard 3.7-liter power plant, thanks to twin turbos. You are not going to be entering drag races in the MKX, but that's plenty of pop to do what a crossover SUV should do.
On the safety front, Lincoln offers a little gizmo, an optional front-facing camera that hides behind the emblem until you engage the camera. It's part of a parking assist package that includes adaptive cruise control, active braking, and a lane-keeping system—all of which has become pretty standard in this category.
One thing any luxury vehicle should do is mow down road and engine noise. The MKX does this very well indeed, in part through the use of an active noise reduction system in the cabin. Like its competitors, the MKX lets you tune the ride to your driving style: sport, comfort, or economy. On the all-wheel-drive models—and again, you'll pay up—there's also a continuously controlled damping system to limit vibrations.
It all provides for an assured ride and handling, although not too much to get terribly excited about. That's a bit of a problem, because at the upper end of the price range, the MKX is going to find the competition getting more difficult. At the entry-level price, this car has a lot to say, but adding all the extras puts it up against, say, the Volvo XC, which is a much tougher proposition.
Still, you've got to credit Lincoln for stepping up its game. The MKX is truly plush and comfy and it's going to give anyone shopping for a luxury SUV another good choice to think about.