How to Listen to Jay Z's New Album 4:44 for Free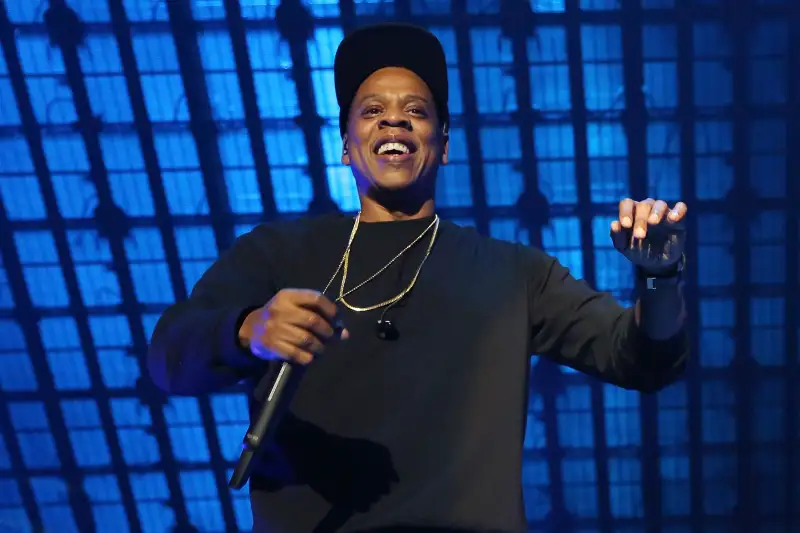 Jay Z fans finally have a chance to listen to the rap mogul's highly anticipated new album, 4:44. By most accounts, they won't be disappointed: According to NPR, 4:44 is Jay Z's "most personal, vulnerable album yet — and arguably one of his best."
The 10-track 35-minute new album, in which Jay Z raps about his famous family and even apologizes to his wife Beyonce for womanizing and infidelity, can be heard in its entirety on iHeartRadio for free all day on Friday, June 30. The album started playing continuously on iHeartRadio's Urban and Rhythm stations at midnight last night, and will keep playing until 12:01 a.m. on Saturday, July 1.
The album is also available on Tidal, the music streaming service owned by Jay Z and other artists. Tidal subscriptions, which give access to 46 million songs, cost $9.99 to $19.99 per month, and can be tested out for free during a 30-day trial period.
Unfortunately, as Pitchfork reported, brand-new Tidal subscribers may not be able to listen to 4:44. If you didn't start a Tidal subscription before June 26, you can't stream the album.
However, confusingly enough, there is one big exception for Sprint customers. One-third of Tidal is owned by Sprint, and Sprint wireless customers can sign up to get Tidal for free for six months and start listening to Jay Z's new album right away.
To recap, here's how to listen to Jay Z's 4:44:
• All day on Friday, anyone can hear the album in its entirety via iHeartRadio.
• Anyone who signed up for a Tidal subscription prior to Monday, June 26, can stream 4:44.
• Anyone who is a Sprint customer can sign up for Tidal for free for six months and stream 4:44.
It's not clear how long 4:44 will remain an exclusive for Tidal. Variety cited an industry source saying that the album would be available at Apple Music and perhaps other streaming services in as little as a week. The album will likely be released on CD and vinyl at some point as well, but there is no confirmed timetable.