6 Ways to Lower Your Cable Bill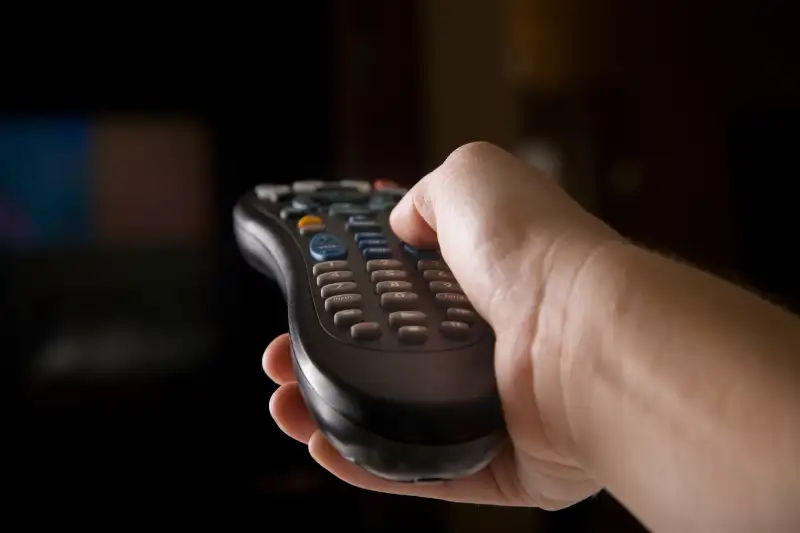 Royal Five—© Jared DeCinque 2008
It's a great time to be a pay TV (aka cable) consumer. Really. After decades of helplessly paying skyrocketing TV bills (helpless because many consumers were stuck within monopoly situations) the worm is finally turning. New entrants like Verizon's FiOS and SlingTV have created genuine competition, while the "cord cutting" phenomenon has helped many consumers ditch traditional pay TV altogether.
The pay TV industry is losing hundreds of thousands of customers every quarter, but roughly 100 million people still pay for TV in the U.S., so reports of the $100 cable bill's demise are premature (the average cable bill really is $99). In fact, a recent survey by Consumer Reports found that 68% of Americans still pay for cable or a similar service, leading the magazine to conclude that only a "trickle" of people are really leaving pay TV.
In other words, pay TV bills are probably here to stay for a long time. So you might as well avoid the minefield of gotchas that pay TV creates, and save yourself a bundle. If your monthly bill reaches into the triple digits, you might be doing TV wrong. Here are six things to consider.
1. Skinny TV
If you aren't part of the trickle of cord cutters, perhaps there's a middle ground you should consider— cutting back, but not completely cutting the cord. This group has been dubbed "cord shavers."
About 11% of TV fans in the Consumer Reports survey said they had trimmed subscriptions as a way of saving money. Many took advantage of the latest trend in pay TV offerings — so-called "Skinny TV." Pay TV firms have finally heard the message that consumers don't watch 150 channels, and don't want to pay for them. So providers, led by Verizon and Comcast, have come up with new bare-bones bundles that cost around $50. If you have an average cable bill and switch to a skinny package, you'll save $600 annually. That could pay for a nice new TV … or a subscription to streaming services like Hulu or SlingTV, and still leave you with money left over.
Read More: The Lifetime Cost of Debt Calculator
2. 'Promotion Pricing'
By now, the game is well-known — threaten to cancel, and get a special deal from the cable or satellite "customer retention department." Everyone seems to know about this, but consumers still get distracted or can't be bothered and overpay. Paying full price for TV is like paying MSRP for a new car. It's only for suckers. Make sure to call periodically and ask about your rate. Notice when competitors like FioS arrive in your neighborhood, because competition always makes providers more amendable to cutting deals.
Again, I know you know this. That's why the real game isn't about getting promotion pricing, but keeping it.
3. Have a Calendar
We've all been there, happily paying our discounted $55 cable bill, when one day, we notice the bill is now $132. Yikes! What happened? The promotion period ended, that's what happened. If you are lucky, you notice it during the first month and negotiate a new deal— and perhaps even score a refund of that month's overpay. But many consumers are busy, and don't notice the increase, and pay for months until they realize just how much the bill has soared.
Whenever you score a special deal from pay TV, it always ends. And it ends rudely. One of the most critical tips to avoiding the dreaded bill doubling is to mark a calendar every time you negotiate such a deal with a reminder to call again before your deal expires.
Sounds simple, right? Not so fast. Here's a fresh tip I learned recently. Reminiscent of the old days of cellphone contracts, it can be very hard to learn exactly when your discount period ends. It's often not on a monthly bill, or even on your website profile anywhere. You'll probably have to call and beg to find out. That's why it's so important to write it down when you strike the deal.
But there's still something else about promotion pricing that might trip you up.
Read More: The Best Simple Credit Cards in America
4. Make a Well-Timed Call
When I called my pay TV provider recently to bargain for a continuation of my promotion pricing, I was hit by a new wrinkle: There was nothing the agent could do for me. I called too early!
I had to call within seven days of my promotional price ending, I was told. Until then, the rep couldn't sign me up for a new "save the customer" deal.
This is starting to feel like the old rebate game, now. The more rules, the more likely consumers trip up. So make sure your calendar note is very precise. And please remind me in about two weeks that I have to call the cable company again.
5. Cut Down on Box Rentals
The old advice to save money on cable was to buy your equipment, rather than rent it. A cable box might cost $50 to buy, but $4 per month to rent, meaning the purchase paid for itself within a year. Recently, that equation has become far more complex, as cable boxes have become more complex. They now support HD, DVR, high-speed Internet, and even wireless networks. So it's not as easy to buy your box, and in some cases, it's not realistic.
However, a big mistake consumers make now is paying for boxes they don't really need. Now that it's relatively easy to stream channels to smartphones and tablets, it's quite possible your family only needs one box. Maybe you can add a Roku device or Chromecast to your bedroom TV and skip the box rental for that unit. Maybe you can watch movies on your tablet and skip the box/TV altogether.
Even more promising: The Federal Communications Commission is trying to open up the "box" market to even more competition, which should bring prices down for everyone and spur creativity. To some extent, that's already happening. Comcast, for example, recently announced it would experiment with boxless delivery of its channels, and let consumers use an Xfinity app instead. Progress!
Read More: How to Get a Personal Loan
6. Do You Really Watch That?
All these changes really add up to one big question every consumers should ask themselves: Do you really watch that? Do you really need the all-in 300-channel package from your TV? Is it possible that a $50 skinny TV package would be good enough? Would Sling TV's 20 or so channels at $20 a month, plus a decent antenna for free over-the-air TV, do it for you? Or is Netflix binge watching, which can cost even less than $20 a month, enough to satisfy your screen needs?
Do a TV-watching audit during the next month or two. I'll bet you'll find that you can replace about 95% of your TV/screen habit with less than 50% of the cost. That's an equation you can't resist, and could really help you cut your monthly bills. Live, local sports is still the holdout, but with all the money you'll save, you can probably afford to eat out at your local sports bar with the savings. And you might make some friends, too.
And remember, if you're applying for new cable service, chances are the company is going to run a credit check. It's a good idea to do your own credit check before applying for cable so you can be sure there aren't any surprises on your credit report.