Apple May Have Just Made Your Computer Obsolete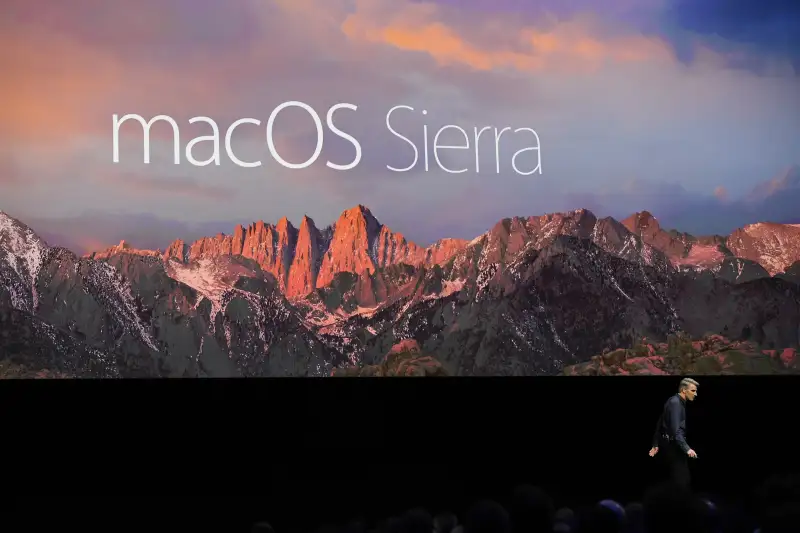 David Paul Morris—Bloomberg/Getty Images
Tucked into the pile of flashy features Apple is showing the world this week at its WWDC event comes the news that a massive number of Macs are effectively on death row.
The Sierra version of MacOS, Apple's laptop and desktop operating system, makes its debut in the fall, but will not support many of the computers the company sold in 2007, 2008, and 2009. A slide at the conference briefly revealed a list of compatible models. Ars Technica's eagle eyes recorded the list, below. Everything else will be dropped like third period French.
MacBook (late 2009 and later)
iMac (late 2009 and later)
MacBook Air (2010 and later)
MacBook Pro (2010 and later)
Mac Mini (2010 and later)
Mac Pro (2010 and later)
The requirements to run the latest versions of Apple's operating systems hadn't changed that much in the past few years, and Lion, Mountain Lion, Mavericks, Yosemite, and El Capitan could all run on many computers—even iMacs and MacBook Pros from 2007, according to ComputerWorld.
Depending on what kind of user you are, and whether you care about the new features in new software, you might not be particularly affected. But being left behind always ends the same way. Security updates stop with older models—this has already happened for operating systems older than Mavericks—and systems get slower and slower, and people generally crack and get new hardware. As ComputerWorld's Gregg Keizer noted, people have raised eyebrows at the curious fact that Sierra won't run on more-powerful MacBook Pros from 2009 but will be compatible with regular MacBooks from the same year—which suggests Apple's trying to get the people who could once afford the Pro to buy a new Mac this year.
Amidst all of this is the fact that many people are using traditional computers less and less as phones and tablets have taken larger stakes in our lives. Even for people who prefer a good old-fashioned keyboard, users who mostly stick to email, streaming, and internet browsing have found themselves wondering whether a $1,099 ultra-fast computer was worth it when viable options in the form of Chromebooks, Android and Windows devices are available for less than $350.
With many Macs slated for execution, this value question is going to come up a lot more as people take a long hard look at their computer use. Owning a Mac could soon become like buying a Ferrari for grocery store runs.